English Prime Minister Neville Chamberlain came home from a meeting with Hitler in Munich in September 1938 with the triumphant notion that he brought with him "peace for our times" in the form of some nonsensical agreement with a treacherous tyrant, Adolf Hitler.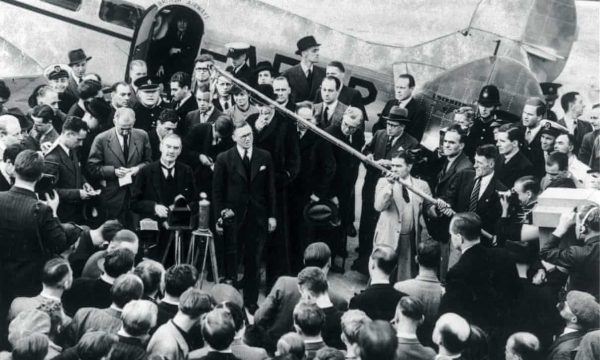 Very few men were able to realize that you cannot make peace with a wolf by feeding it. When it is hungry, it will come again to the world's door and that is exactly what happened.
Lord Hugh Cecil, an English contemporary politician would describe it like "scratching a crocodile's head in the hope of making it purr."
Chamberlain had a piece of paper, a set of words — nothing of substance.