If you are sheltering in place, there is a good new book you might find an interesting read (hyperlink to Amazon page on the book):
Always Day One: How the Tech Titans Plan to Stay on Top Forever
The author, Alex Kantrowitz, is a well known Silicon Valley tech writer (BuzzFeed) who has been able to obtain access to the tech Illuminati for years and thus comes at the subject with a very strong foundation.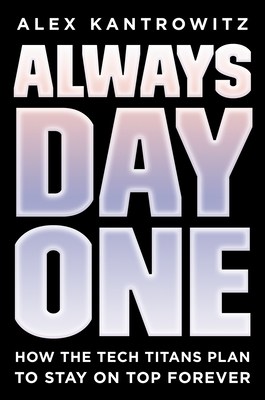 The book touches on:
Amazon and Jeff Bezos (Culture of Invention),
Facebook and Mark Zuckerberg (Culture of Feedback),
Google and Sundar Pichai (Culture of Collaboration),
Apple and Tim Cook (the Apple Question), and,
Microsoft and Satya Nadella (the Microsoft Case Study).
It ends with a section on The Leader of the Future.