This guy, this divorced Steve Easterbrook guy, was the Chief Executive Officer of McDonalds, by all accounts a good one.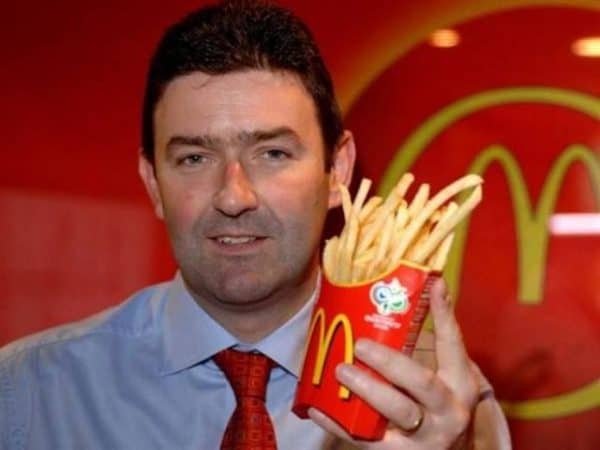 So, he admits to having a "consensual romantic relationship" with an employee who is below him in the food chain at McDonalds. [Get it. The food chain. At McDonalds.]
Everybody is below the CEO in the food chain at McDonalds — well, except for Mickey. Mickey is above the CEO. Maybe the Hamburglar?
Easterbrook was a good CEO at McDonalds and is credited with having introduced a number of initiatives (all day breakfast, delivery, tech innovations) that had the stock solidly in the win column, but he exercised poor judgment and managed to get himself fired from a job that paid him $21.8MM in 2017. Ouch.