It does not matter whether you love or hate President Trump, the economy is not influenced by your individual feelings or emotions.
Nancy Pelosi, who does not hate President Trump and who is a great Catholic, is praying for the economy and President Trump. [President Trump is praying for her also. The Big Red Car is praying for both of them though not at the same time.]
Here she is with that powerful pointer finger of hers. Looks great for 80, no?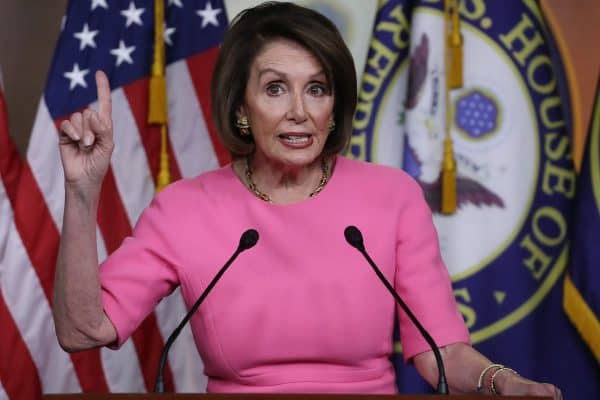 The economy is impacted by policy coming out of Washington and since early 2017, that policy has been guided by President Trump.
Today, we learned that unemployment has dipped to the lowest level in half a century — 3.5%. The US created more than 266,000 jobs in November 2019. Hello, America!
This has to be the best labor market in a century.