Your Big Red Car hasn't posted a "Cut The Crap" sentiment in a while, so here is one today on Influence Peddling.
Hunter Biden is the son of former Vice President and current seeker of the nomination of the Democrat party Quid Pro Joe Biden. [Please forgive me. I couldn't help myself. I have never liked Joe Biden. I always thought his Amtrak, the Senator from MBNA shtick was obsequious. I also am very cool on Ted Cruz, Ben Sasse, Jeff Flake, and John McCain.]
Here's Hunter taking in a basketball game with Dad and a pal of theirs. Who wouldn't like this guy?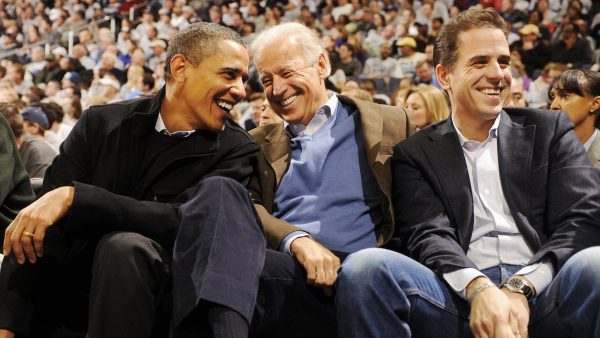 Anyway, unless you have been in some far away place — like the Ukraine, as an example — you probably have heard that Hunter Biden was named to the board of a Ukrainian natural gas company called "We Want Some Influence and Are Willing to Buy It at Full Price." No, actually the company's name is Burisma Holdings.
The Big Cheese at Burisma appointed Hunter Biden to the Board of Directors of his company and compensated him at the rate of $50,000 per month for a five year period — that, my friend is what called a "good" side hustle. Biden's "company" also did some other work directly for the company deriving additional income.