I was reflecting on the nature of entrepreneurs on the heels of three discussions I recently had with prospective clients. I was also thinking about my two Perfect Granddaughters — Peaceful Eadie (4 months) and Tempe the Bold (almost "fwee").
In the discussion with the founders, we wandered into the area of what hurdles must an entrepreneur overcome and caught our heel on the notion that an entrepreneur had to develop a pretty damn thick skin, be able to hear the word "NO" in several different languages, and the benefit of the programming of an entrepreneur's life prior to sticking their stake in the ground.
This last point was why I was thinking of Peaceful Eadie and Tempe the Bold. Their mother is an entrepreneur who co-founded a company called Weezie Towels which is savaging the luxury towel vertical.
When Momma works at the kitchen table, Tempe the Bold works alongside her with her own plastic phone and keyboard. You have never seen anything as cute as T the B fielding imaginary calls that often sound identical to her Momma's. The probability that Tempe the Bold will become an entrepreneur like her Momma? I will let you evaluate that.
As an entrepreneur — or as a prospective entrepreneur — you are held captive to the jockey, horse, course evaluation wherein the "jockey" plays trump to the other aspects. You, of course, are the jockey.
The horse is the business engine, and the course is the market.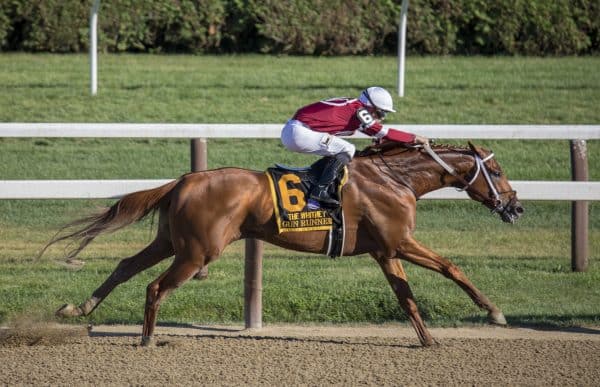 What does that jockey have to embrace mentally in order to become an entrepreneur and is it easier if you are nuts?