25 March 2021 is National Medal of Honor Day.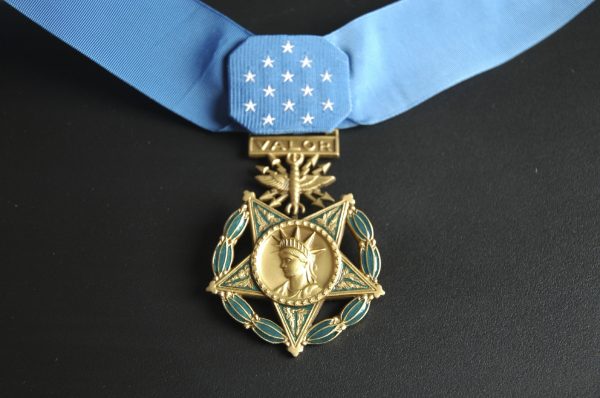 America has 69 living recipients of the Medal of Honor, the nation's highest award for valor in combat. It is often given posthumously.
Since 2017 — initiated by a woman named Janine Stange — the National Medal of Honor Museum has partnered with Janine for their Annual Medal of Honor Mail Call.
The program is easy:
Write a letter, draw a picture, send a postcard, or create anything you can imagine that expresses your personal appreciation for or gratitude to these men who rose to the occasion in combat in order to preserve and protect the nation and our freedoms.
It could not be simpler than that.
Here is a link to the program: 5th Annual Medal of Honor Mail Call
What you will see on that page is:
 1. The address of the effort is:
National Medal of Honor Museum
ATTN: insert the name of the MOH recipient you desire to honor here
1905 East Randol Mill Road
Arlington, Texas 76011
 2. On this link: Gallery of 69 Living Medal of Honor Recipients you can pick one MOH recipient or more and read the history of his award.
I am going to try to send a hand drawn card and written note to all 69 recipients. I have 22 of them done. Here is an example of two of my cards.
The top one is a Fairbarn-Sykes Commando knife as carried by the British SAS and American Rangers at Normandy and a bit of standard kit for elite units everywhere. I had one in the service that was supposed to have been at Normandy.
In the combat engineers, we used to carry what was called a "demo knife" that we used to cut detonating cord, poke holes in explosives for blasting caps, and to trim wires for electronic blasting caps.
The second is a fishing fly design based on a vintage English fly design called an "Ambassador."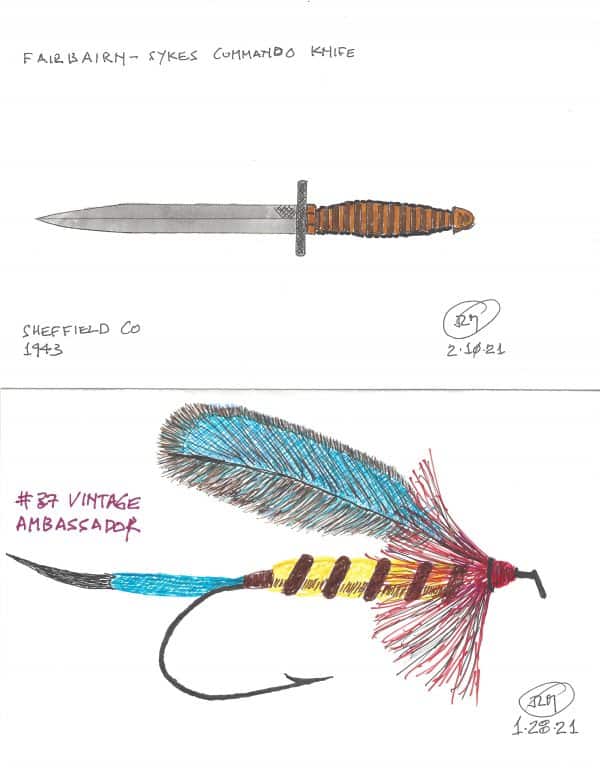 Bottom line it, Big Red Car
In these days of situational patriotism, let's band together and honor the men who honored our nation and us, who underwrote our freedoms, who fought our wars, who answered the call.
Don't pass this opportunity by to put a little skin in the game for those who risked their lives for our freedoms.
Pick a Medal of Honor recipient, make or write a card, send it in. You'll feel better about yourself.