Bitcoin, Big Red Car — I thought you were a huge skeptic as it pertains to bitcoin. What gives?
Big Red Car here in Steamboat Springs where the temperature is a balmy 15F, brrrr! OK, I'm not really there, The Boss is. Me and the house sitter are in the wonderful ATX wherein we are headed for an afternoon of cruising with the top down. It's going to be sunny and 75F. Haha, I love the ATX, y'all.
So, I was eavesdropping on a convo between The Boss and one of his confidants.
The Boss says, "I think Bitcoin is going to $2,100 by year end 2017."
Me, I was flabbergasted as The Boss has always been such a skeptic. Not a hater, just a skeptic waiting for the "killer app" to appear.
Bottom line — the killer app may be bitcoin as a store of value or a "flight to digital safety" type investment.
Why, you ask?
 1. Bitcoin has been around for a long time now and the fear of flying associated with it has begun to diminish. Oh, there are some other digital currencies but bitcoin has the first mover and name recognition advantages. More people know about it.
 2. Bitcoin has had a nice run up in price and some of its negative history is forgotten or forgiven. This proves it can move.
 3. Bitcoin is a finite resource — only 21,000,000 bitcoin ever with 16,000,000 (approximate number) free ranging as of the EOY 2016.
 4. The Chinese are into bitcoin, as miners (creators of bitcoin), owners, traders. There are a lot of Chinese people. In addition, the uncertainties associated with the Chinese economy, the China v Trump impending clash, the artificial price of their native currency, the ability to move bitcoin across borders, the value hedge associated with a renminbi to bitcoin to USD transformation.
[Renminbi is the Chinese currency which is exactly the same thing as the yuan. RMB (Ren Min Bi, Mandarin spelling) is the same as CNY (China Yuan). I have won a bet or two on this subject.]
 5. Bitcoin has become digital gold — a store of value in times of uncertainty. It has the huge advantage of being accessible in the cloud thereby being superior to the requirement to actually physically possess gold. Huge advantage and the real "digital" nature of bitcoin.
All of these factors (and, undoubtedly, some that I have missed) are the reason why a growing demand will overwhelm a finite supply and drive values higher and higher.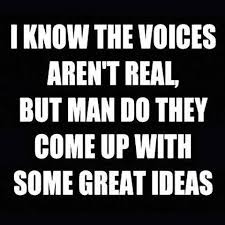 The Big Red Car predicts $2,100 by year end 2017 and is taking steak dinner bets on this prediction.
Pro tip: When you start to hear about dentists recommending bitcoin to their patients as a prudent investment, GET OUT! It will happen.
But, hey, what the Hell do I really know anyway? I'm just a Big Red Car and I think bitcoin is going to $2,100 by 12-31-2017.