You may have noticed that your Big Red Car has been steering clear of politics recently. No reason, but I have.
Today, I saw something so wacky that I started laughing. Laughter led to bemusement and who do I share my bemusement with? That would be you, dear reader.
So, the Trump campaign — Trump2020 — announces it is holding a campaign rally in Minneapolis in the same Congressional District as Congresswoman Ilhan Omar.
Congresswoman Omar, the Assistant Squad Leader for The Squad, has been an ardent critic of President Trump, so somebody with a sense of humor over at Trump2020 said, "Hey, let's go hold a Trump2020 rally in Congresswoman Omar's District, say what?"
So what happened, Big Red Car?
The Trump2020 rally is scheduled for 10 October in Minneapolis, Minnesota.
The Mayor of Minneapolis, Jacob Frey, was not having that. No, sir.
He refused any local police support for the rally and forbade "his" police force from appearing with President Trump in uniform.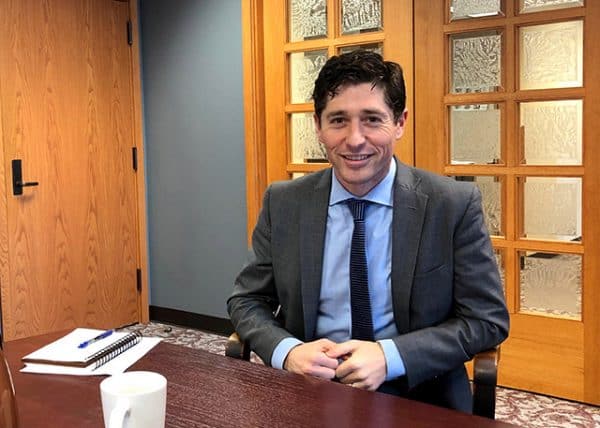 Here is what Mayor Frey had to say:
Under ordinary circumstances, it would be an honor to welcome a sitting President of the United States to Minneapolis and to showcase all our city has to offer on the national stage. But these aren't ordinary circumstances.
Since taking office President Trump's actions have been reprehensible and his rhetoric has made it clear that he does not value the perspectives or rights of Minneapolis' diverse communities.
On October 10, our entire city will stand not behind the President, but behind the communities and people who continue to make our city – and this country – great.
While there is no legal mechanism to prevent the president from visiting, his message of hatred will never be welcome in Minneapolis.
This is a new policy and the head of the Police Officers Federation of Minneapolis notes that when appearing to support Democrat candidates, this has never been a problem in the past.
In fact, he says the Minneapolis Police Department was forced to provide a wall-to-wall backdrop for President Clinton.
Going out on a limb here, but I think Mayor Frey may not own a MAGA hat.
Minneapolis and policing
The issue of policing in Minneapolis is a big deal because the city is experiencing an epidemic of brutal assaults, carjackings, and a huge increase in violent crime — much of it in broad daylight.
Minneapolis Police Chief Medaria Arradondo had asked the City Council — some of whose members are self-identified Marxists — for 400 additional officers by 2025 to fight back against the crime wave.
The City Council wasted no time telling the Chief, "No!"
Mayor Frey pretended he was in favor of more police, but when pressed he said he would "consider" adding "five or ten or fifteen" new officers.
Since the Obama administration's hard turn against the police, as evidenced by the Department of Justice's actions in regard to places like Ferguson, Missouri, it has been hard to find a police officer who is a Democrat or supportive of Democrats. Similar phenomenon to chickens supporting Colonel Sanders, eh?
Minneapolis and Trump rallies
There is history between Minneapolis and Trump.
In August 2016, Candidate Trump had a rally in Minneapolis at which the Mayor also denied police protection thereby creating a dangerous, well-documented situation in which Trump supporters were forced to run a gauntlet of left wing protesters, many hiding behind the anonymity of masks, who screamed at, spit on, assaulted, and spray painted persons who were seeking to peacefully  assemble.
The city was run by Democrat Mayor Betsy Hodges.
When police were pressed as to why they didn't intervene and arrest the protesters, a cop said, "It came from the top."
Bottom line it, Big Red Car
If President Trump wasn't going to get enough publicity from his rally, he will now. Every news outlet is picking up the local Mayor's "courageous" stand against Trump2020 and President Trump.
There will be a dangerous situation — of course, the Secret Service is not going to allow anything dangerous near the President.
This is a total abdication of the city's obligation to keep its citizens safe.
The terrible crime performance of Minneapolis and the City Council's refusal to provide additional police support will be highlighted thereby drawing bad publicity to Mayor Jacob Frey.
Instead of the glories of Minneapolis, we will be hearing about the smallness of the Mayor and the City Council. Not so nice, Minnesota Nice!
The biggest thing will be that Trump2020 and President Trump will get tons of free earned media, the Trump supporters will be energized, and people will remember that Candidate Trump came within 1.5% of winning Minnesota last time around.
I think President Trump may take Minnesota this time. What say you?
But, hey, what the Hell do I really know anyway? I'm just a Big Red Car, y'all.