You, through no fault of your own, have no idea who Lenny Rosenbluth is and why he is the well spring of Tar Heel basketball and excellence.
Lenny died last weekend at 89 years old.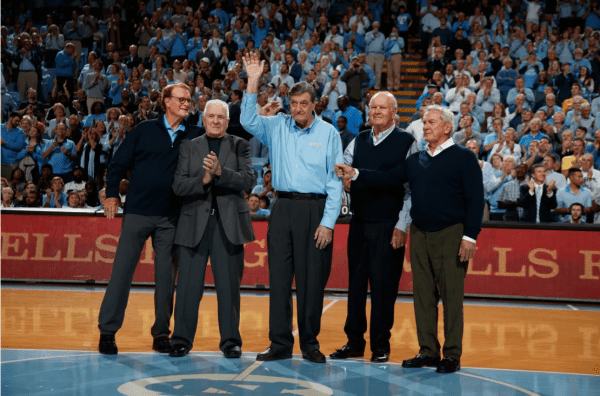 Allow me to share the "essential data."
 1. Lenny was the star on a Tar Heel basketball team that went 32-0 and won the 1957 national championship. This was the FIRST NCAA tournament championship for the Heels – they currently hold six.
 2. Lenny had the kind of Final Four performance that if a Hollywood writer wrote it it would be rejected as not plausible.
 3. The Heels played two triple overtime thrillers and Lenny excelled in both of them beating Michigan State with 31 of the team's 74 pointes.
The next night – back to back triple overtime wins – he threw in 20 as the Heels won the national championship against a favored Wilt Chamberlain led Kansas team.
 4. That year he was the National Player of the Year and the ACC Player of the year with a 28 PPG average – before the 3-point shot. [Today, that would be equal to 36 PPG with the 3-banger.]
This is still the best scoring average in UNC history and as I said, no 3-point shot. Wow!
God bless you, Lenny. You started the fire and it has never gone out.
Fair winds and following seas, basketball artiste, UNC Tar Heels have the watch!