I have never liked Mark Sanford — when he was Governor of South Carolina or when he was a Congressman.
You may remember him as the chap who found his soul mate in a woman from Argentina while he was inconveniently encumbered with a wife and a number of young children.
Really bad timing.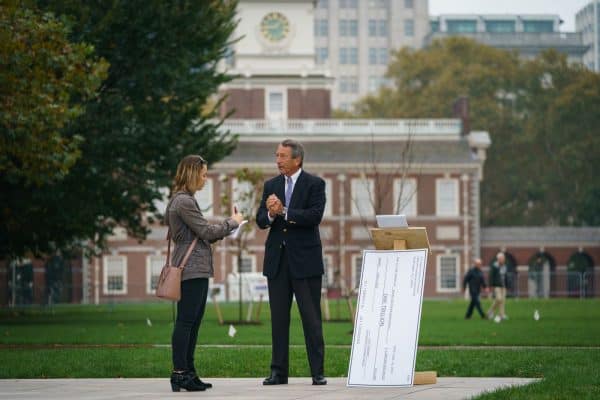 Miss Argentina dumped him. He had invited her to hike the Appalachian Trail — I may have garbled that story.
Mark Sanford for President, Big Red Car?
So, anyway, Mark is now challenging President Trump for the Republican nomination for President. From the beginning he has described his campaign as a long shot, but nobody ever figured something like this could happen.
Our boy Mark had a single attendee at his campaign kickoff event in Philadelphia. The reputed City of Brotherly Love showed no love to Mark Sanford.
That picture above is Mark with the press corps (a print reporter from Philadelphia) swarming around him to get the scoop on his presidential campaign kick off.
Hey, the man was a Governor and a Congressman.
Mark is undeterred. He says, "It may take some time to build support, but that's what campaigns are for, right?"
Yes, sir.
Good luck, Mark Sanford. I still don't like you, but I feel your pain, amigo. [Mark working on his speech as the crowd and the press corps build.]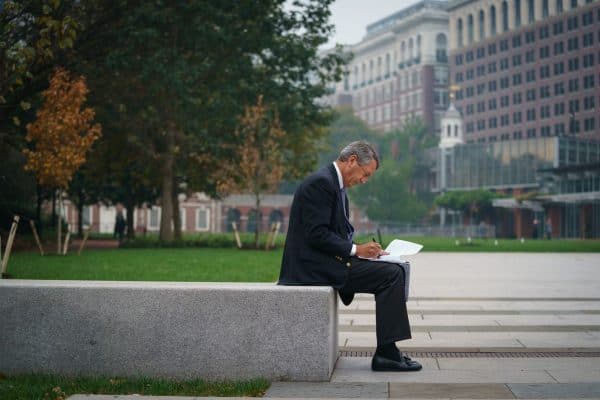 But, hey, what the Hell do I really know anyway? I'm just a Big Red Car. Be well.