Big Red Car here.  Wet, cold day here in the ATX — not convertible weather.  Frankly, I am getting a bit vexed.  I am a bit uncomfortable and want to get out and run a bit.
Which brings me to the issue of comfort food and — will wonders never cease — National Spaghetti and Meatballs Day.
The Ultimate Comfort Food
Spaghetti and meatballs is undoubtedly the ultimate comfort food.  Tastes great, filling, hot and fun to eat.  Twirling your spaghetti and eating those meatballs.
So The Boss takes the Missus out for some traditional spaghetti and meatballs at — where?  Buca di Beppo!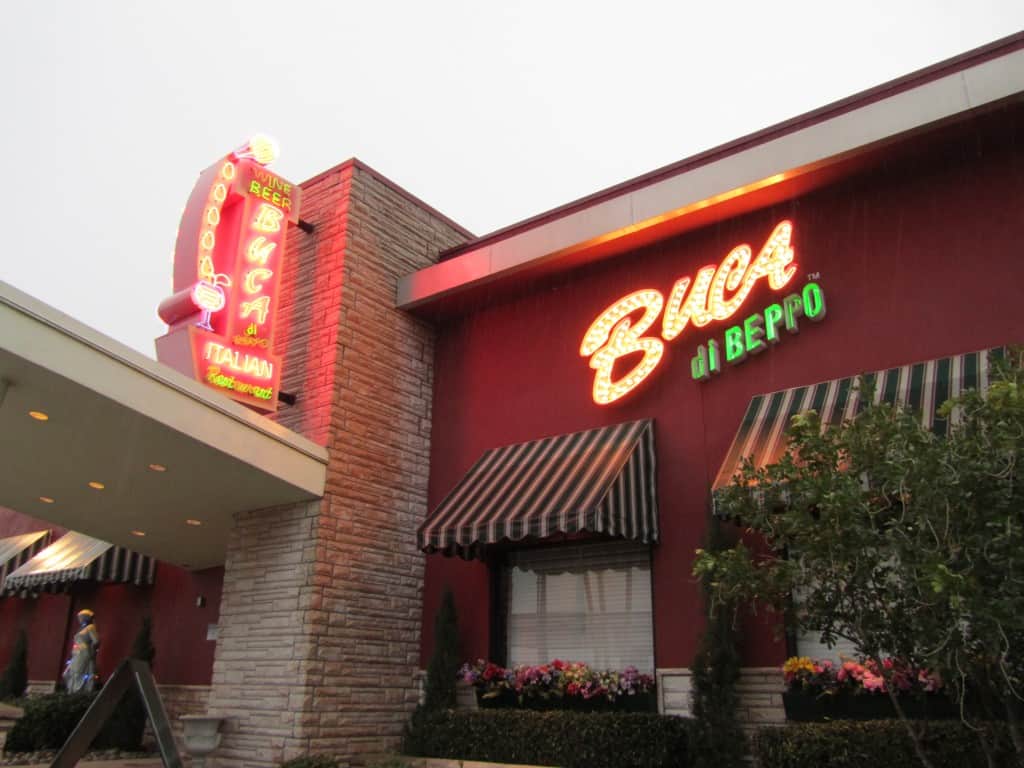 And what do they eat?  Well, spaghetti and meatballs!
This is the "little" portion.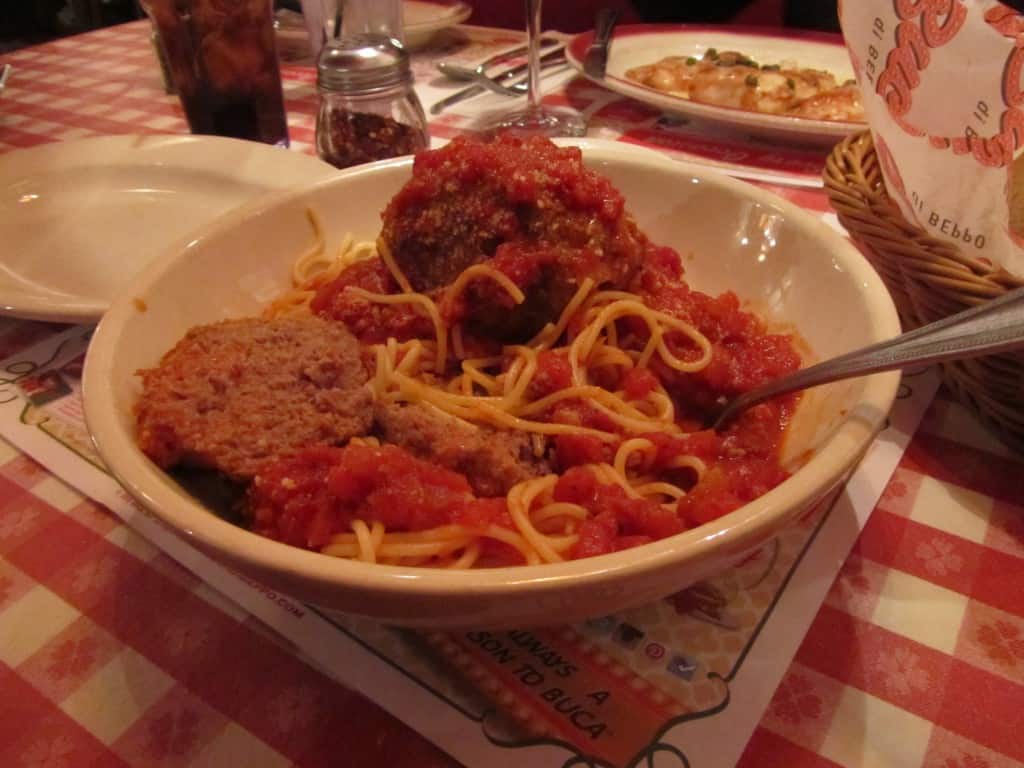 Those meatballs are huge.  The Boss could only eat half of his celebratory spaghetti and meatballs.
The First Rule of Negotiations
The first rule of negotiations is — "Remember to negotiate.  Everything."
But The Boss didn't just get some spaghetti and meatballs, he turned it into an opportunity to "get just a bit more."
He challenged the manager of the joint — "Do you now what day today is, my friend?"
Of course, the manager did not and in chagrin he said:  "Well, the spaghetti and meatballs are on me."
Nothing makes food taste good like "freemium", eh?
Which brings us to the second rule of negotiations:  "Give yourself a chance to get lucky!"
So, friends, good luck to all of us.  And be kind to yourself, you deserve it.
But, hey, what the Hell do I know?  I'm just a Big Red Car!