Big Red Car here in the ATX where we've had a nice run of warm, humid weather. What? You didn't like 82F for Christmas?
[The Big Red Car admits it likes a bit of the chill in the air when it gets to Christmas. Don't tell anyone. Remember, when I write in brackets nobody can see the content but you.]
So, The Boss is visiting with a couple of his CEO clients and they are engaged in a post-mortem, a little recap, of the year, 2015. They have a nice chat and The Boss comes home well caffeinated and energetic.
So, we get into our continuing conversation, "Boss, what about a new paint job for the Big Red Car?"
"Yeah, I'm still thinking about it but if I do decide to repaint you, will you behave yourself thereafter?"
I will do anything for a new paint job, so I say, "Of course. I will follow your advice, your instructions, whatever you say, Boss. Count on it."
In an expansive mood, The Boss told me a tale of one of the CEOs he'd visited with. The CEO had asked him, "What books should I be reading?"
"You're going to want to read these four."
One of the books was The Checklist Manifesto.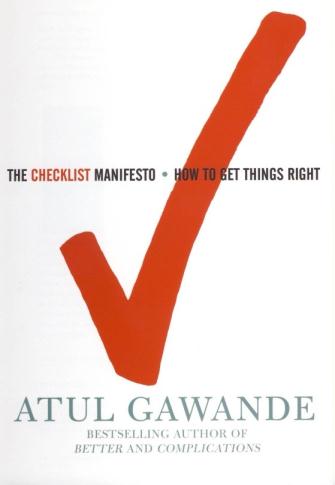 Read about The Power of Checklists << link to blog post
As it turned out, The Boss gave the CEO a copy of each of the books and in the books he left a hand written note which said something like this, "When you get to this page, call me and let's go discuss it. There's a new grilled cheese sandwich place I've been wanting to try. Grilled cheese on sourdough with tomato, grilled onions, bacon? Call me. I'm buying."
So, here's the thing — the CEO never called. Four books. Four notes. No — zero — calls.
When The Boss met with him, he asked, "The book reading? How's it going? Making any progress?"
The CEO responded he'd finished all the books to which The Boss replied, "You have, have you? Well played."
Nothing more was said.
If you ask for help, please follow up on it. Don't ignore it. Don't play at improving yourself. Do the freakin' work.
But, hey, what the Hell do I really know anyway? I'm just a Big Red Car. Be good to yourself and be kind to others.