Zelle? WTF is Zelle, Big Red Car? You got some 'splaining to do, Big Red.
Big Red Car here on the edge of a new dawn in the ATX. [Drama queen is the Big Red Car.]
One of my favorite notions is the idea that a startup "disrupts" a legacy industry or business and then expects the legacy old folks to lay there and just take it. Silly rabbit!
The legacy brethren didn't get to be the approved solution by being dummies. They may not be lean, nimble, and agile, but they can rent that talent.
WTF are you talking about Big Red Car?
Nowhere does it seem more obvious that the legacy tribe is not going to give up their franchise than in FINTECH.
So, let me tell you the story of PayPal v Zelle.
PayPal
A little history for y'all.

PayPal (originally known as Cofinity) was founded in 1998 by Max Levchin, Peter Thiel, Luke Nosek and Ken Howery. It was founded as a money transfer service.
It merged into X.com, an internet bank founded by a guy named Elon Musk — you may have heard of him. He has something to do with cars and space travel and hyperloops and super models.
Renamed PayPal, the company went public at $13/share in 2002. Ebay, recognizing the promise of the approach (and having a dumpy service of its own called Billpoint), swooped down and bought the now public company for $23/share which was a good deal for the initial stock buyers and the founders.
In July of 2015, Ebay spun PayPal off as a separate public company at the urging of Carl Icahn (cue the Darth Vader music). Darth Icahn was right and made a shit pot of money on the deal.
Today, the company has a market cap of $62,000,000,000 and has 197,000,000 active accounts in 202 markets in 25 currencies.
It does a lot of things, but the Big Red Car uses it to pay editors and to buy stuff on the Internet.
One would have to say that PayPal was a bit of ALL RIGHT, no?
Competitors
Through the years other fintech legacy companies tried to create their own bill paying services. The Boss uses USAA, Wells Fargo, Schwab for those services generally for paying bills, but there hasn't been anyone with flexibility of PayPal.
The Boss likes Dwolla as it is much cheaper than PayPal, but it can be a little cumbersome to operate and doesn't have the brand recognition of PayPal.
Google Wallet and Apple Pay are in the convenience payment business also, so it's not just PayPal.
PayPal survived where companies such as Billpoint (Ebay predecessor), Citibank's c2it, Yahoo!'s PayDirect, Google Checkout and Western Union's BidPay did not. PayPal was and is a survivor.
What is PayPal?
You know the answer to that question (a payment intermediary) but what is very interesting is the regulatory framework in which PayPal operates.
They are subject to:
 1. Regulation E (financial industry consumer reg);
2. USA Patriot Act;
3. Truth in Lending Act; and,
4. Electronic Funds Transfer Act.
In Europe, PayPal is, essentially, a bank and regulated thusly.
Who gets the credit?
It is difficult not to credit Ebay and Meg Whitman with growing PayPal into the beast it's become. The founders got the baby to crawl, but it was Meg Whitman who got it to walk and run in the crawl, walk, run sense of things.
Give Carl Icahn credit as he is the one who exposed the value hidden inside Ebay when PayPal was a subsidiary. Bit of vision.
So, what is Zelle?
Zelle is the response — finally — of the fintech legacy companies to PayPal. It is a system which was announced to compete with PayPal. Little late to the party, but it is the Empire Striking Back!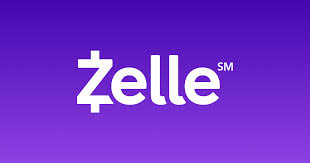 I wonder how much it cost to think up the clever cross fertilization between the "Z" and the "$"? Hate the color purple. Ugh!
In this instance, the Empire includes: Ally Bank, Bank of America, Bank of Hawaii, Bank of the West (Paribas), BB&T, RECU, BNY Mellon, Capitol One, Chase, Citi, Citizens Bank, Comerica, ConnectOneBank, Frederick County Bank, Fifth Third Bank, 1stBank, First Natioal Bank, First Tech FCU, First Tennessee, Frost Bank, HomeStreet Bank, Key Bank, mbFinancial Bank, Morgan Stanley, M&T Bank, PNC, Schools First, Star One CU, SunTrust, TD Bank, USAA, USBank, and Wells Fargo Bank.
That is the legacy fintech blue bloodery if ever there was one. Somebody did a good job putting together the coalition and it shows how alarmed and pissed off they must be.
So, this is the early inning response to the disruption which took place about the time when Ebay spun PayPal off after 2015. If you use that as a benchmark, then the fintech legacy response is about two years after they began to notice the impact of PayPal.
Here's the teaching point — if you are expecting the legacy companies to let you eat unfettered from their chili bowls, you are sadly mistaken. Who needs to focus on this — the bitcoin industry.
But, hey, what the Hell do I really know anyway? I'm just a Big Red Car. Have a great week.