I was looking at something related to Domino's Pizza and a thought jumped into my brain. Over the last ten years, Domino's (NYSE – DPZ) has been a great performer — as as stock. Look at what they have done. Most impressive. Pizza.
They were the pioneers in pizza delivery. Today, they have 16,000 units and expect to add 2,350 additional units by 2028.
To put that into perspective:
Domino's Pizza — 16,000 units (50% increase in the last five years)
Pizza Hut — 18,000 units <<< I always think of PH as a sit down restaurant, but that's just me.
Papa Johns — 5,000 units <<< My favorite. Tried to be neutral, but it didn't work. Sorry. Here is my standard order.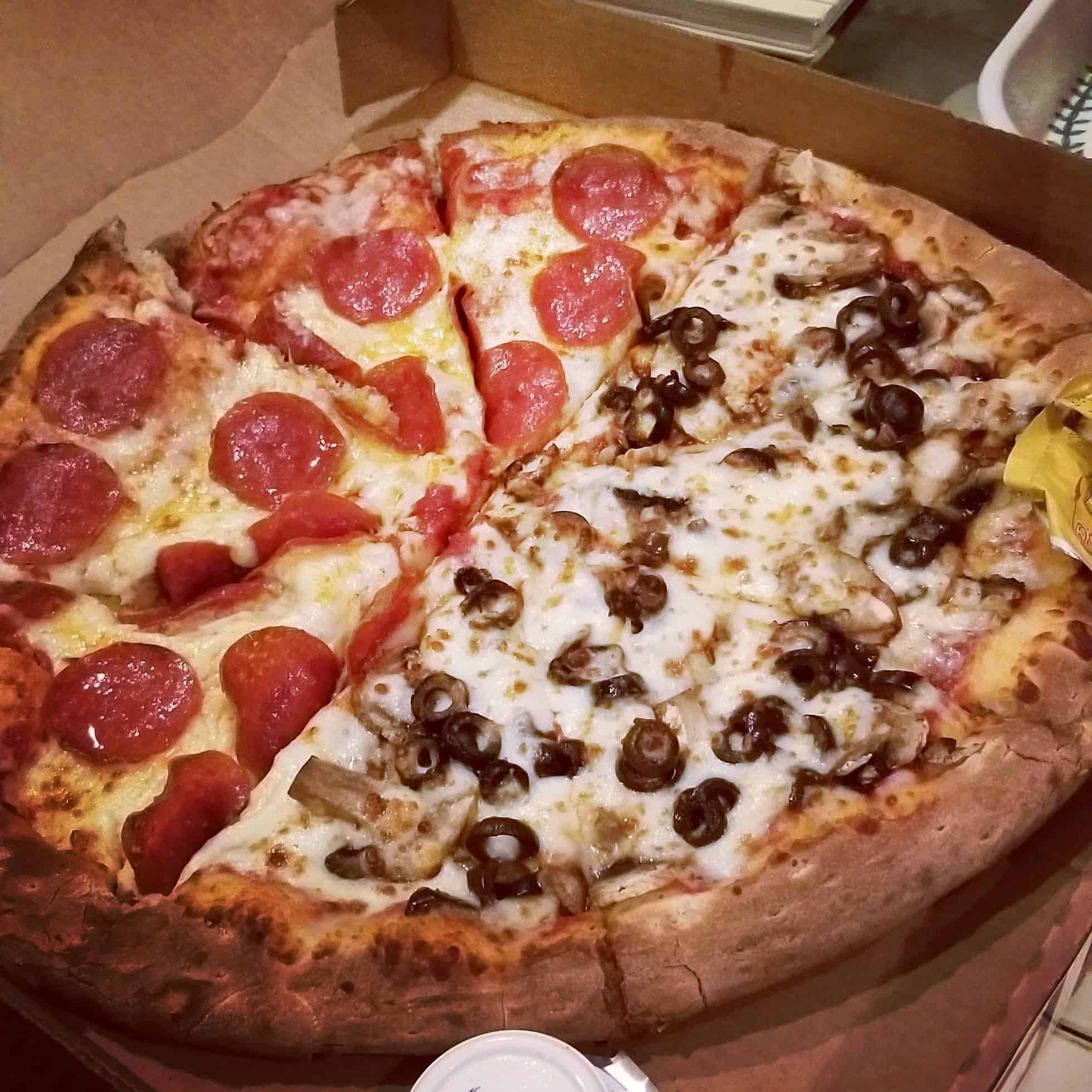 All of these pizza joints are joined to our homes by delivery. Delivery is a super power whether you are Amazon having just taken over Whole Foods or Domino's Pizza.
There is, however, a fairly new wrinkle — third party delivery aggregators. This newly minted term is used to describe companies like: Uber Eats, GrubHub, Seamless, Postmates, DoorDash, Prime Now (Amazon), Delivery.com.
This is not an exhaustive list, but you get the idea. There is a huge number of third party delivery aggregators and they are creating two issues:
 1. Every pizza chain or Mom-and-Pop pizza joint is now in the delivery game because they can get these third party delivery aggregators to deliver their pizza. No barriers to entering the delivery game.
 2. Pizza, once the #1 delivery option, is now swimming amongst a sea of other food choices. It is not just Domino's v Papa Johns. It is pizza v the world of deliverable food.
These delivery services are in competition with each other, so the pizza providers — not the ones like Domino's who use their own internal forces for delivery — are trying to buy market share by discounting the cost of pizza. This is old fashioned downward price pressure.
Domino's is fighting back with the following:
 1. Domino's was always a little ahead in their use of tech. Now, they are instigating tech services like autonomous delivery — "Look Mom, no driver."
Prediction: Pizza autonomous delivery vehicle hijacking will become a thing.
 2. Domino's will send you a text when they are two minutes from arrival, so you can run to the front door and receive your hot pizza. [You already paid for it, paid for the delivery, tipped the driver — on line.]
 3. Domino's will shortly provide GPS tracking of your pizza. [Papa Johns provides order, prep, cooking, boxing, delivery status from its website.]
In the end, what has changed is that DELIVERY has become a super power. 
I see this at Whole Foods, Walmart, and others in the grocery business. I see it with Amazon. Amazon is going to put the food in my refrigerator and move the old milk to the front. Soon Amazon is going to deliver my stuff the day BEFORE I order it.
Now, delivery and third party delivery aggregation are firmly entrenched in the pizza business. Whatever you are doing in the eCommerce business — delivery is a super power.
But, hey, what the Hell do I really know anyway? I'm just a Big Red Car. Pizza tonight, Big Red Car? Nah, let me see what else I can have delivered. Gyro?