Big Red Car here in a sunny ATX with the good vibe of the Carolina Tarheels making it to the Elite Eight. Gotta love those Heels. OK, now they play … Kentucky, who beat them 103-100 in the regular season, but that "regular" season was a long time ago. I thought Kentucky looked fabulous beating UCLA.
So, today the Big Red Car is keeping company with a slightly oldish 2006 GMC Yukon, which The Boss received for free. Free is good. Free is also complicated.
Free — after $2,250 worth of upholstery repair, fluid changes, A/C work, new brakes, shocks, bit of power steering work — is not always inexpensive. Still, let us not look a gift horse in the mouth as it rides like silk and will be a great road trip car.
J & H Upholstery
J & H Upholstery in South Austin is the go-to place if you want your upholstery holes fixed and fixed well. Total cost was $515. Dropped off the car on a Monday at 8:00 AM and it was done in five hours.
Compare this to the after.
There was some other work.
Then, there is the repair.
One last one, shall we?
And, the winner is?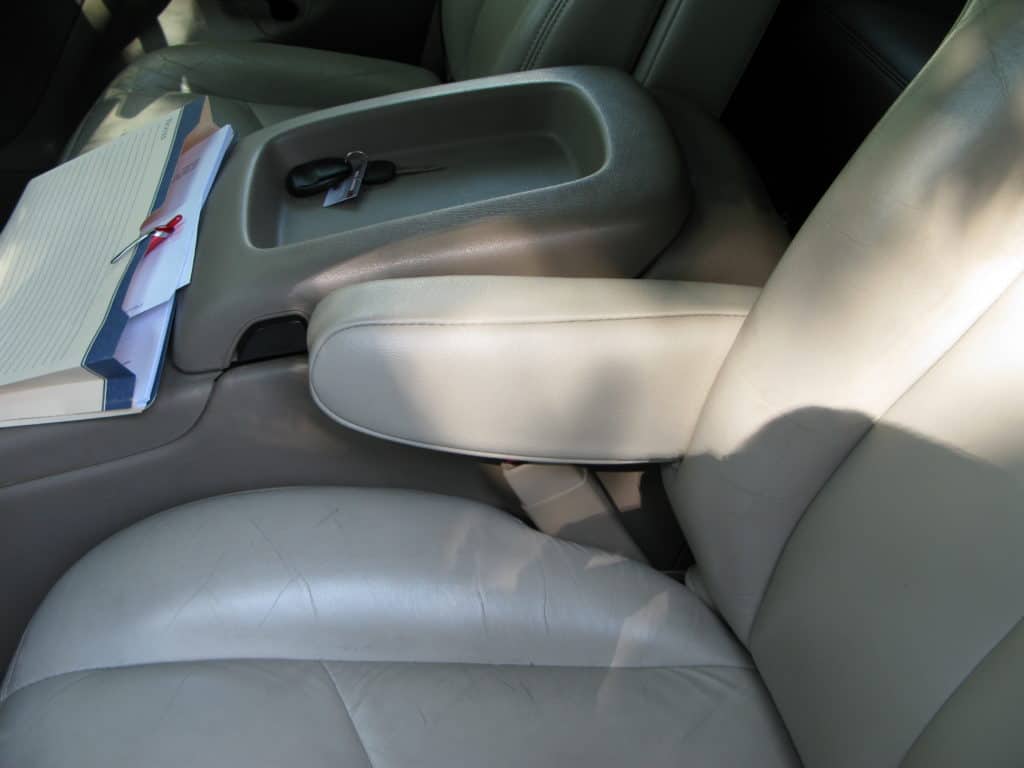 So, there you have it. J & H Upholstery in Austin By God Texas.
J & H Upholstery
1202 West Slaughter Lane
Austin, Texas 78748
512-282-0444 (Rick)
So, there you have it. From the Big Red Car to the youthful Yukon with the fixed upholstery.
But, hey, what the Hell do I really know anyway? I'm just a Big Red Car wanting a paint job and some upholstery work. Hey,  Rick? Haha, be good to yourselves and Hook 'Em, Heels!