Comes now the news that Walmart is going into the banking business in partnership with a FinTech VC firm, Ribbit Capital.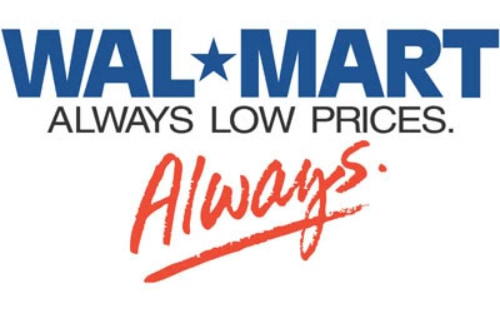 Actually, they are developing a new co-owned startup. Remember that detail — a "startup."
This is so hot they haven't even announced a name or a launch date, but for some reason they wanted you to know about it. Now.
We know who Walmart is, but who is Ribbit Capital?
 1. RC was founded in 2012 and has funded a ton of great financial startups including Coinbase, Affirm, Funding Circle, Credit Karma, and Robinhood.
Keep your eye on Coinbase as it relates to cryptocurrency.
Here is their complete lineup:
 2. RC is global and invests in a broad range of FinTech including banking, investment management, stock brokerage, cryptocurrency admin, and money movement.
 3. Only 9 years old, they have lived through hyperinflation in two countries, have funded businesses on three continents, and are familiar with the regulatory schemes of seven different countries.
 4. They believe that finance will undergo the same tech/Internet driven transformation as media, travel, hospitality, and taxi companies. Safe bet, no?
 5. They believe that the world will be changed not by the legacy players, but by the best brand-driven innovators, upstarts, and entrants.
 6. They believe the world is moving to mobile and will continue — the trend now being "unstoppable."
So, why Walmart?
Ahh, grasshopper, let's catalog the why.
 1. Walmart wants in the banking game because it has 4,756 United States Walmart stores and 37,000,000 daily customer visits with more than 265,000,000 customer visits per week.
Many Walmart customers are unbanked or underbanked. These are existing customers.
Federal Reserve says 6% of Americans do not have a checking, savings, or money market account and 16% have a bank account, but use alternative financial service products, like money orders, pawn shops or payday lenders.
 2. Walmart has more than 11,400 stores globally in 27 different countries with 56 different brand names.
 3. Walmart has had banks in its stores for some time, so it has an intimate knowledge of the demand. Now, it's going to get directly into the business.
 4. Walmart will have gross revenue of more than $520,000,000,000 in 2020.
 5.Walmart understands exponential growth and scale. From 38 stores in 1970 in the US, it now has 4,756 in 2020.
 6. Walmart is the most well known retail brand on the planet and is the largest grocer in the United States.
More than half of all revenue now comes from the grocery business. The name recognition is scary.
Late to the banking party?
I think not, dear reader. Walmart has been learning the craft as follows:
 1. As noted, Walmart has had banks as subtenants inside its stores.
 2. The Walmart MoneyCard (in partnership with Green Dot) is a prepaid debit card that can be loaded and re-loaded.
Walmart also offers a branded credit card.
 3. Walmart offers layaway and other payment plans through Affirm (a Ribbit Capital company).
 4. Walmart on line sales have been growing at gigantic rates — 41% in most recent year — and Affirm has been part of that growth.
This the next logical step for Walmart.
The Backstory
Ahh, dear reader, there is always a backstory, isn't there?
Some time ago (2005, 15 years ago), Walmart applied to obtain an "industrial loan company" bank charter.
ILCs were very controversial as they attempted to bypass normal bank regulation.
The legacy banks at the time went ape shit — more powerful than bat shit.
After two years of bleeding, Walmart withdrew their application.
Being a "startup" in the FinTech space obviates many of those dangerous risks whilst doing it with somebody considered on the cutting edge of financial innovation makes it even more palatable.
This is the secret handshake move.
Senator John Kennedy from Louisiana introduced a bill at the end of 2019 to close the loophole that allowed ILCs to bypass oversight by the Federal Reserve.
Bottom line it, Big Red Car
This is an interesting marriage — the top retailer and a top FinTech venture capital firm.
Walmart is gigantic and a small bit of traction will go a long way.
Money will not be a problem in this marriage.
Walmart customers are "the" target audience.
Walmart has already dipped its toe in the FinTech market.
This could be a big winner. Hell, this will be a big winner.
But, hey, what the Hell do I really know anyway? I'm just a Big Red Car.