Big Red Car here.  Ahhh, the ATX.  It is just grand, the sun.  OK, I'll stop there.
The Big Red Car loves the little things which make life so grand.  You know, the small pleasures of life.
Here is the Big Red Car getting ready to have breakfast next to the pool.  Many mornings The Boss and I will have a quick breakfast and a chat.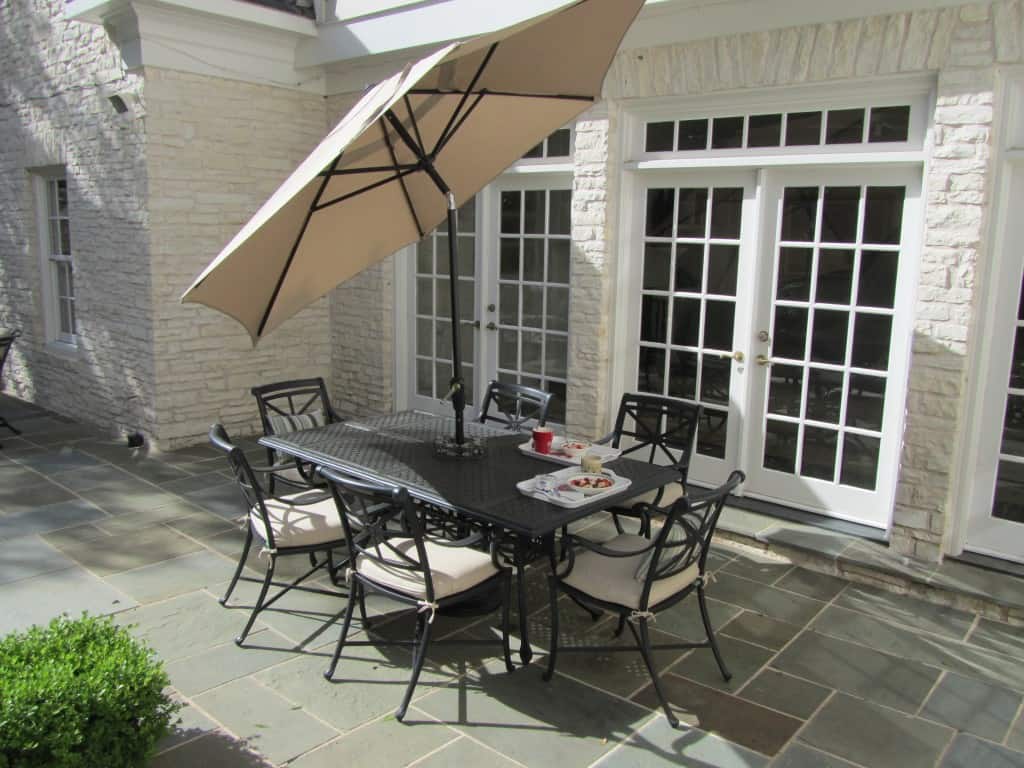 We do it almost every morning.  Note the umbrella has to be cocked to the East to ward off the sun.  We get up early while it is crisp and cool and lovely.  Big Red Cars appreciate lovely.
A very healthy breakfast this morning with fruit, yogurt and coffee.  Days like this often include a ride to get a dog — Man Bites Dog that is.  Hahaha, the Big Red Car is very funny.  Yes!
Maybe if we could get that prick, Vladimir Putin, to take a nice calming breakfast he wouldn't be contemplating starting a war or at least stop planning an invasion.
Here's the world headquarters of the Wisdom of the Campfire getting ready to do some work.  [Not too much work getting done today, ya'll.]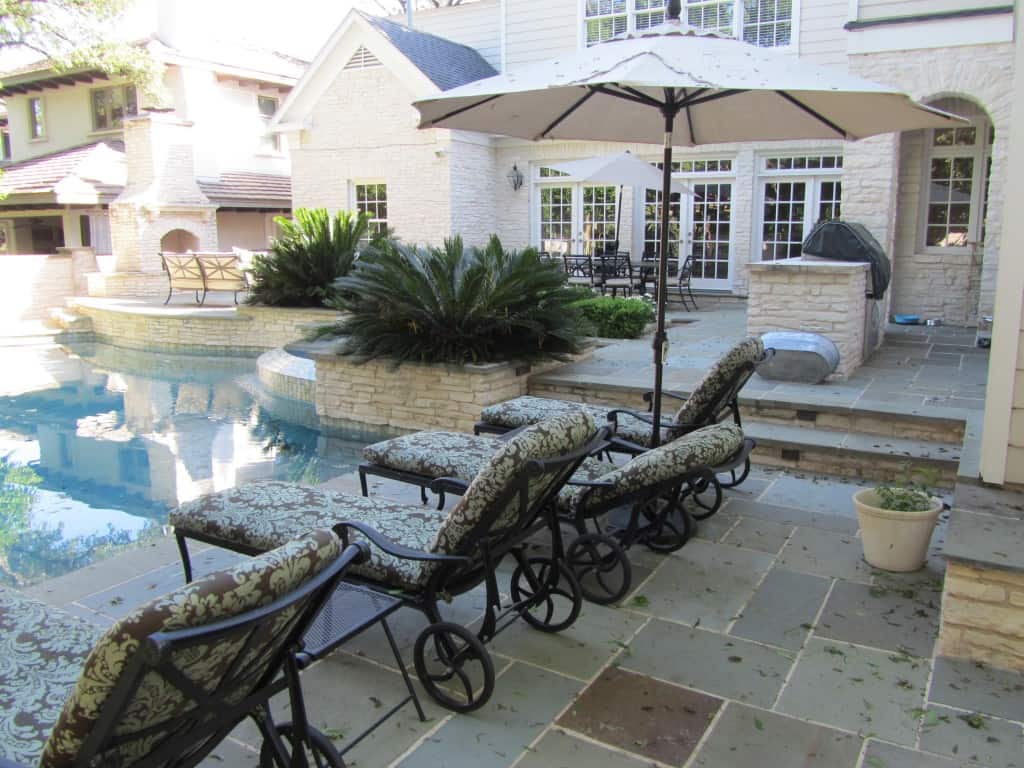 But, hey, what the Hell do I know anyway?  I'm just a Big Red Car who enjoys the little things.  The small pleasures of life.  Get some, ya'll.