Big Red Car here with gasoline prices in the ATX now at a low of $1.69/gallon at Sam's Club in South Austin where it was about $1.49/gallon less than two months ago. It's all about the price of oil. Wow!
Still, that is historically cheap.
Big news in the last few days out of Doha — the OPEC + Russia countries were unable to agree to freeze oil production at current levels through the end of 2016.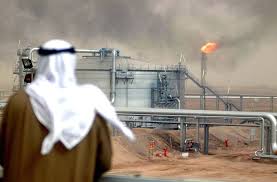 The fly in the ointment?
You guessed it — Iran.