The Spouting Rock Beach Association  — ahhhh, can't you just smell the sea air, the exclusivity, the elitism — is a lovely, private beach club located at 34 Ocean Avenue in Newport, Rhode Island.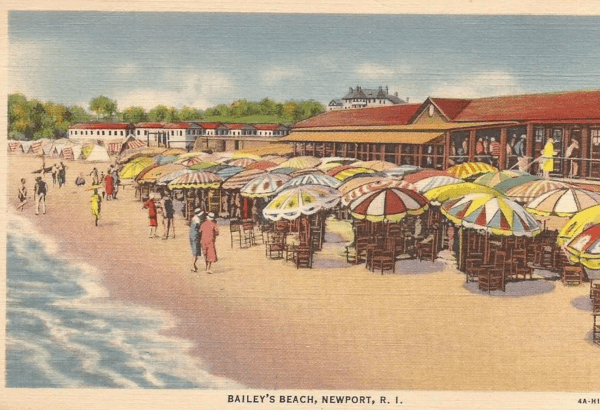 Founded in the 1890s it has only 500 member families who own equity in the club.
Tell me you would not love to be a member of this traditional and chi chi beach club just like Sheldon Whitehouse who is also a member of another prestigious club, the United States Senate.
Spouting Rock Beach Association (also known as Bailey's Beach Club) is no run-of-the-mill beach joint. It is an iconic Newport social landmark right up there with the Newport Country Club (founded in 1893), the New York Yacht Club summer clubhouse, the Clambake Club, and the Newport Casino.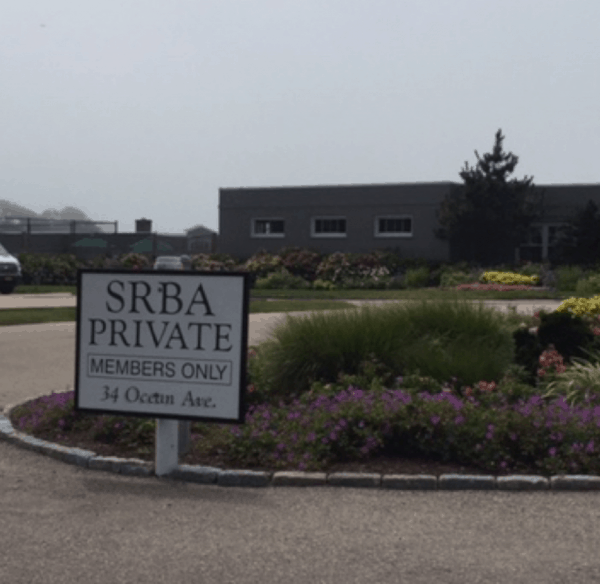 When asked, a local Newportite said, "People kill to belong to 'the beach.' It has really driven some people crazy when they don't get in."
The Spouting Rock Beach Association numbered the Vanderbilt's, the Astor's, in addition to Sheldon and Sandra Thornton Whitehouse, amongst its august members. This is the bluest of the blue bloods.
Sandra, by the way, is an interesting woman with an undergrad degree from Yale, a masters from William & Mary (biological oceanography), and a doctorate from University of Rhode Island in oceanography.
Sandy is also the granddaughter of an honest-to-God railroad baron and a wealthy aristocrat grandmother who can trace her Prussian noble blood as far back as the 1300s. That is a long time.
OK, so what, Big Red Car? We have tee times and coffees to attend.
Sorry. Russian nobility from the 1300s distracted me for a second. I'm back now. Wow.
So, here's the rub — the Spouting Rock Beach Association is reputed not to allow minority members. None other than the New York Times calls it "an all white private club."
Our boy Sheldon has been confronted by the press with his membership dilemma since 2006. Most recently he responded with this little gem of wisdom:
"It's a long tradition in Rhode Island, and there are many of them, and I think we just need to work our way through the issues, thank you."
With fifteen years to ponder the issue, this is all the old boy could come up with?
He went on further to say:
"I think the people who are running the place are still working on that, and I'm sorry it hasn't happened yet."
Yo, Sheldon, it's bloody 2021 and you stood right next to President Joe Biden whilst he signed the Junenteeth Federal Holiday Bill. Come on, man: "working on that"?
Sheldon did transfer his equity ownership — shares — in the club to his wife (the aforementioned Prussian royalty blood since the 1300s Sandra).
This strikes one — the transfer — like a spritz of perfume on a cow pattie. You?
It certainly shows aforethought and scheming.
Why is this important, Big Red Car?
It is only important because the conduct of our left leaning Democrat political persons does not follow their utterances on matters of diversity and inclusion. Or, perhaps, I have that wrong?
Sigh. It is garden variety hypocrisy, no?
But, hey, what the Hell do I really know anyway? I'm just a Big Red Car and I don't belong to no stinking all white beach clubs.