Jessica A Ellis was a combat medic who was killed in Iraq on Mother's Day 2008.
Sunday is Mother's Day. It made me think of her.
May 29, Monday, is Memorial Day. I will think of her again.
On Sunday, I want you to take a second and think about the price of freedom and who we ask to pay it. If a tear comes to your eye, all the better.
Jessica A Ellis
Jessica was an extraordinary woman, an athlete, a good student, a soldier. At age twenty-four she was a combat veteran on her second deployment to Iraq with the prestigious 101st Airborne Division. She was in a hot spot.
Three weeks earlier, she'd been in a vehicle when it was damaged by an IED (improvised explosive device). She was scraped up, but not seriously wounded.
On Mother's Day, she was killed when an IED destroyed her vehicle.
She was a combat medic and wore the Combat Medic's badge. With her M4, she fired EXPERT on her last time at the range.
I have a special place in my heart for combat medics, people who treat wounded soldiers on the battlefield.
What price?
So, I ask you — what price do we pay for our freedoms?
The answer is some of us pay nothing. Not a damn thing.
We subcontract our payments to people like Jessica. Sure, we pay taxes and some folks went in harm's way at other times. The Boss was a soldier in his day.
But, today, not very many of us see the price of freedom, let alone pick up the invoice.
Here's who pays it for us
So, on Sunday and on Memorial Day take a second and reflect upon the cost of being a free people. Think about the sacrifices made for our freedom.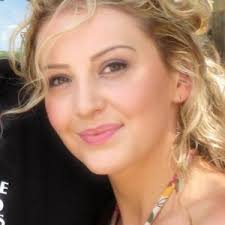 Godspeed, Rest in Peace, good and faithful warrior. A grateful Nation mourns your loss.
Corporal Jessica A Ellis was KIA on Mother's Day 2008. She was on her second combat tour with the 101st Airborne Division. She was a combat medic and was awarded the Bronze Star, the Purple Heart, the Army Commendation Medal, the Good Conduct Medal, the National Defense Service Medal, the Iraq Campaign Medal, the Meritorious Unit Citation, the Global War on Terrorism Service Medal, the Army Service Medal, the Overseas Service Ribbon, the Combat Medical Badge, and qualified Expert with her M4.
What the Hell do any of us know about freedom?