Big Red Car here on Martin Luther King Day in the ATX. Bright sunny day and going to be 70F before the day is done.
So The Boss likes to know the backgrounds of successful people and one of his interests is to know how they were educated. It is often a critical insight into their success.
The education of Martin Luther King was very interesting.
Martin Luther King was the son of a school teacher who taught him to read before he went to kindergarten. The children of teachers have a huge advantage in attaining an education as they are initially educated at home and they have an inbred appreciation for education.
His father, Martin Luther King, Sr. was an impressive and well educated man particularly given the times in which he lived. He was a minister for almost half a century, nursed his church back to financial stability during the Depression, was a pioneer radio presence and the head of the Atlanta NAACP.
His father was a well known advocate for a well educated and politically active ministry serving black churches in many different ways other than just from the pulpit. Knowing this was a pre-World War II sentiment in a very segregated Georgia makes it all the more insightful and thought provoking.
King's parents provide a keen insight into the formation of his character, his education and his aspirations. He came from an incredibly strong and well educated family.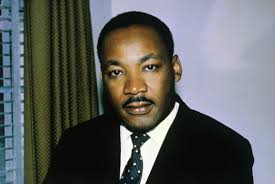 By the time he was five years old, he was attending elementary school in Atlanta (David T Howard Elementary) already knowing how to read. His classmates were a year older than him. Early reading is one of the most powerful predictors of both intelligence and education success.
King was not a high school graduate — bet you're thinking something went wrong, no?
No, the precocious King skipped his freshman and senior years enrolling in college at the tender age of fifteen.
Morehouse College (his father's alma mater) welcomed a fifteen year old Martin Luther King as a freshman and in 1948 he graduated with a Bachelor of Arts in sociology. Can you imagine a more appropriate degree for the man he was to become?
King then attended and graduated from Crozer Theological Seminary in Pennsylvania with a Bachelor of Divinity degree. This was 1951. Crozer was an integrated institution.
What is often not noted about Dr King is that he received a doctorate in theology from Boston University.
In Boston, he met the woman who was to become his wife, Coretta Scott. She was studying music at the New England Conservatory of Music also in Boston.
Martin Luther King was a very educated man who was both educationally precocious but also broadly and deeply educated. Much of his life would be guided by this advantage.
But, hey, what the Hell do I really know anyway? I'm just a Big Red Car.