Big Red Car here. Happy that #5 North Carolina Tarheels prevailed over NC State — huge Heels fan is the Big Red Car.
One thing the Big Red Car is not a fan of is election funding corruption.
Big Red Car, what are you talking about?
So here it is, dear reader.
Planned Parenthood gets more than half a billion dollars from the government.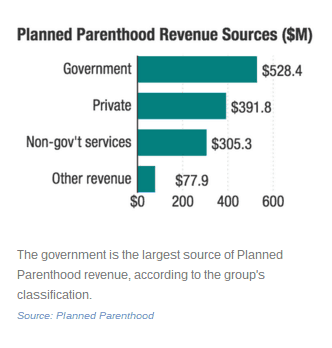 These numbers come from Planned Parenthood itself.
What irritates the Big Red Car is that Planned Parenthood is giving the Hillary Clinton campaign $20,000,000. Yes, that is correct. This government funded operation (an arm of the DNC?) is donating to a political campaign.
Hillary Clinton Accepts $20,000,000 Donation from Planned Parenthood
What this smacks of is election campaign corruption. Let the Big Red Car mansplain it to y'all.
1. The government gives Planned Parenthood more than $500,000,000.
2. Planned Parenthood gives Hillary Clinton $20,000,000 to support her election efforts.
3. In effect, taxpayers are being used to fund the Clinton campaign.
In addition, let me be very blunt — this is a leftist, liberal cause which depends on leftist liberals to fund it. Planned Parenthood performed more than a million abortions in the last three years and more than 325,000 in 2015. There is no good reason why Planned Parenthood should be participating in elections and not with taxpayer money under any circumstances.
I will spare you the ugliness of their body parts retail operation because this is really about campaign funding. Leave that ghoulish behavior for another day.
What would the public say if the government funded $500,000,000 to, say, the National Rifle Association and the NRA decided to rent a candidate for $20,000,000?
The talking heads would explode.
This is simply not right not because Planned Parenthood is an abortion mull but because the money they are giving to the Clinton campaign is taxpayer money.
Just. Not. Right.
[Disclosure: The president of Planned Parenthood is one Cecile Richards who is the daughter of the late Texas Governor Anne Richards. Back in the day, The Boss used to coach Cecile's daughter, Lilly, in basketball at the YMCA. She had a distinct tendency to dribble to the left which The Boss pointed out to the Governor when she would attend her games. The Governor thought this was very funny.]
But, hey, what the Hell do I really know anyway? I'm just a Big Red Car, y'all.