Big Red Car here.  Let me tell you what I know and what I am trying to tell ya'll about things.
Because I have limited sources with whom to converse — remember I am a 1966 Impala convertible after all — I know a little bit about a lot of things.  I know a lot about a very, very few things.  My best source is The Boss, the guy who owns me.  Well, he thinks he owns me.  Hell, he's OK and he treats me very well.
The Boss (Jeffrey L Minch of Austin, Texas)
What are you going to say bad about a guy who has taken care of you for over 45 years?  He did let the Missus banish me out to Lake LBJ for a couple of years but we made up and he got me a new set of tires cause the old ones had flat spots on them.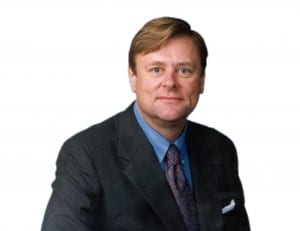 So here is a picture of The Boss.  A bit old picture but he still has a full head of hair and as of last Tuesday not a gray hair amongst them.  Good, careful driver too.  Comes from his airplane flying, I guess.
When I got my points converted to an electronic ignition — like getting a new brain really — I was able to connect to the Internet (Grande Communications here in West Austin) at a speed of 110 MBS.  That's fast.  Very fast.  So I do more than a bit of web surfing.  I pretty much know everything that is on the web.
So, yes, I am an inveterate webhead and I read everything I can get my hands on.  All the time.
I also regularly converse with my circle of girl friends — those cute little Mercedes and BMW and Lexus convertibles.  Always had a sweet spot for those foreign girls.  And, let me tell you, they don't know too many guys like me who have a 327 under the hood.  They don't call me a Muscle Car for nothing.  Haha, the Big Red Car is very impressed with himself.
So I get around and I know some stuff.
On Earth as it is in Texas
I know a bit about Texas.  Hell, I've lived here my whole damn life.  In Austin, Texas home of the Texas Longhorns.  Who have been stinking it up a bit in 2012.  Not the glorious Longhorns of old, I can assure you.  Old Mack Brown may want to update his resume.  Probably safe for another couple of years anyway but if he doesn't start winning — he is in the soup.
Real estate
I know a bit about real estate cause The Boss used to be a real estate developer.  Built what was once upon a time, the biggest building in Austin.  A glorious building.  He slows me down as we pass it every time we are downtown.  Somewhere we have a picture of that building.  I will find it and post it for you.
[nggallery id=3]
Military service
The Boss went to a military school.  Virginia Military Institute.  Was a hard school and he did well.  A very hard school given the times with the Viet Nam War raging.
Distinguished Academic and Military Graduate.  Faded and long since passed glories.  Was a professional soldier, a good one.  Served all over in the combat engineers.  Combat engineers are rough men who fight like Infantry in an Infantry Division but are also well versed in demolitions — blowing stuff up — and bridging and building dams, airfields, buildings.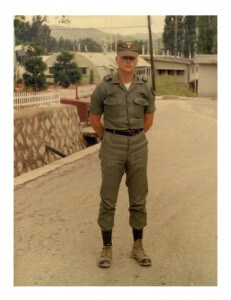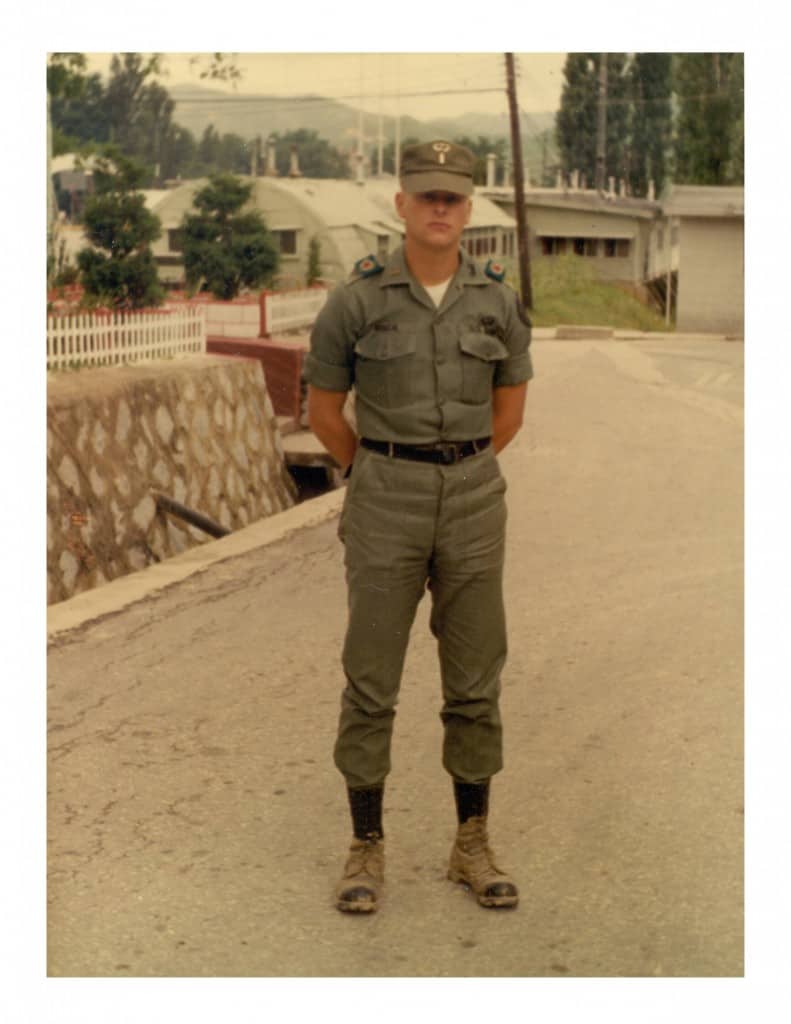 The Boss enjoyed his Army exploits and really enjoyed the explosives.  He used them to destroy fortifications, to blast roads out of mountainsides, to level mountaintops to create positions for artillery batteries and ground surveillance radar sites.
He comes from a line of soldiers.  His Old Man, who I met once briefly, is 94 years old and a Veteran of World War II.  Infantry no less.  Battlefield commission in Italy.   Not a guy to screw with.  The kind of guy who built America and made us a great Nation — hey, I'm an All American Car.
Founder, President, CEO, Director
The Boss has started and run some pretty nice businesses.  He is a steady hand having run a couple of businesses — one a fairly large private company and one a public company, both about 500 total employees — for a dozen years each.  He is a firm leader and a good manager.  People like working for him because he is demanding and he likes to develop talent.
While he was building those businesses, he was a founder, President, CEO or Director for over 33 years.  In that time period, he learned how to run a business.  He also kept a huge number of exemplars — sample documents which he had developed.  You can see some of them on the Free Stuff tab.
CEO coaching
The Boss works with some experienced and young CEOs.  They are a mix of startup guys and some who gotten to product-market fit, profitability and scale.  Some of them are quite salty and seasoned.  In some ways, this is an advisory business that is very similar to a Board position but with the ability to be completely and solely loyal to the CEO.  It is a diverse cross section of businessmen and businesses.
The Boss enjoys the camaraderie and fellowship that these relationships provide.  He is able to tap into his years of experience to be able to nudge things in the right direction.  Most of the time, The Boss helps a CEO find the answers he already knew were within him but just needed a thimble full of coaxing to bring forth in all of their glory.
Flying
At age 50, The Boss learned to fly an airplane.  A Bucket List thing.  Now he has about 2,000 hours.  A pretty good pilot.
Old pilots.  Bold pilots.  No old, bold pilots.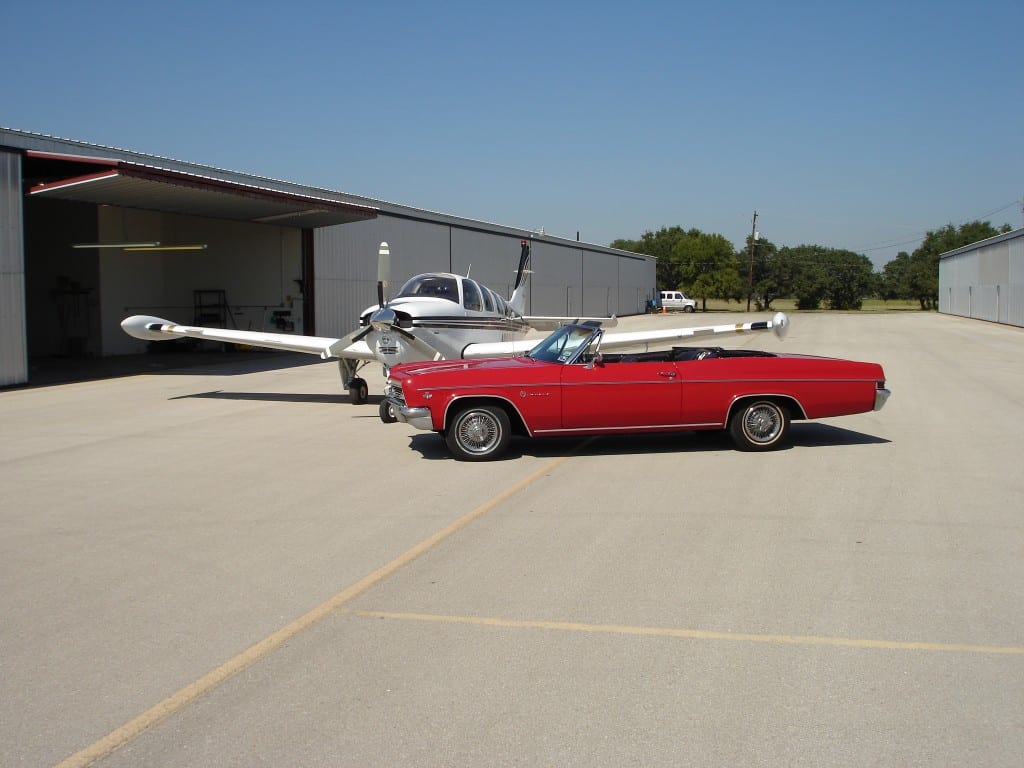 Well, what do you know?  There's me and the Bonanza in a cute picture up at the Georgetown Airport.  I think that Big Red Car is looking particularly dashing.  What say you?
You decide — who is cuter, me or the Bonanza?  I think the answer is obvious.  It is I.  Oh, Big Red Car, you crack yourself up, now don't you?
From time to time, I will write about something related to flying and you can draw parallels with business and other endeavors.