Big Red Car here on a slightly cloudy Saturday in the otherwise perfect ATX. On Earth as it is in Texas!
So the Big Red Car is bored. He mentioned that to a very cute Mercedes convertible, lovely white model — 1984 beauty. The Big Red Car has a thing for vintage steel.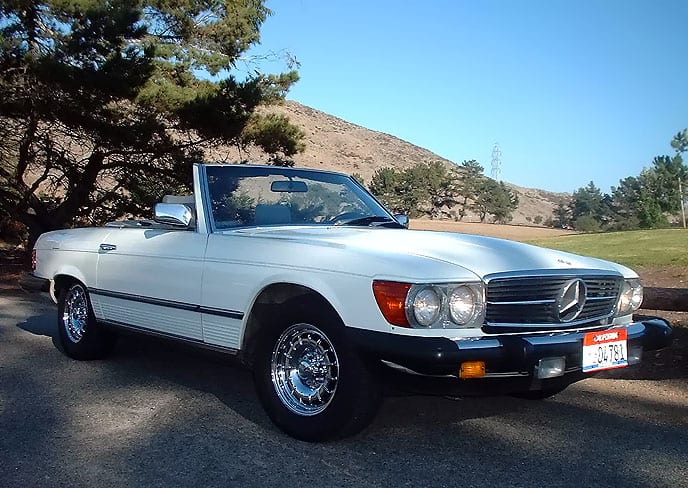 Very original and parked in the shade. On a hot Texas day, you want some shade. [That's an original paint job, y'all. All original.]
The MB, whose name is "Cherry," asks the Big Red Car, "Hey, Big Red Car, what's your story?"
That made me, the Big Red Car, think about the story of my life — haha, now that's one Hell of a story — and the story of YOUR life.
In the end, we write our own story. Just like in business, wherein you are responsible for managing your own career, in life you are the author of your own life story.
If you fail to pick up the pen or if you fail to touch the keyboard, then your the pages may be blank or will be written by others.
Don't panic, you haven't done anything wrong or fatal — yet.
Take a minute to reflect on who you are, where you are currently headed, if that is where you want to go, and then — with all that introspection in hand — decide where you really want to go and who you really want to be.
Take up the pen (or keyboard) and write down who you want to be and then go become that person.
You can do it.
But, hey, what the Hell do I really know anyway? I'm just a Big Red Car — haha, with a Hell of a story. Be kind to yourself because you deserve it.