In a few minutes, we talk about Volvo, Tesla, Jaguar, but now, let's talk about a Big Red Car.
Big Red Car here on a post 4th of July let down. Ahhh, the Fourth was great!
So, comes now Volvo with the announcement that the internal combustion engine is dead and it is going to phase them out completely by 2019 whereafter every Volvo will be either a hyrbid or an electric car.
Hello, America!
Volvo? Big Red Car, Volvo?
Yes, Volvo which produced and sold 534,332 cars worldwide (Europe, USA, China) in 2016. Volvo had record sales in 20167, and sold:
 1. China, 90,930 units
 2. USA, 82,726 units
The Volvo SUVs and their premium sedan led sales.
Volvo is currently building a $500MM production plant in Charleston, South Carolina.
Volvo is owned by a Chinese company, Zhejiang Geely Holding (Geely Holding) since 2010. The company has announced a strategy of developing a worldwide manufacturing and distribution hub in China operating from at least three plant sites. This is a big move and will allow the company to reap the benefits of improved labor costs and first time technology implementation [You listening, Detroit?]
Volvo is working hard on AD (autonomous driving, with Uber) and ADAS (advanced driver assistance systems, with Zenuity). They will be conducting tests in Sweden, London, and China before the end of 2017.
Read about Volvo's plans here: Volvo Announcement
Tesla
Tesla, whose stock today took a tumble of more than 7% and is down twice that amount since a May high, is in that business — electric cars.
Tesla delivered 47,000 units in the first half of 2017 which puts them at about the same size as Volvo in the US if they can do the same in the second half of the year — US production and sales only, mind you. Not worldwide where Volvo is six times as big.
Tesla also announced it is ready to roll its Model 3 ($35,000 Everyman's car v $70,000 + Not Everyman's luxury units) off the production lines with 100 units in September building to 20,000 units in December. They have a considerable backlog (400,000 units with a $1,000 deposit to be called an "order") of orders, so these cars are sort of, but not really, sold.
Tesla has a checkered history of failing to hit its own production targets which y'all can read about elsewhere. Tesla acquired another pet company of its founder, Elon Musk. Solar City was folded into Tesla which, with its debt, makes for an interesting conversation.
Tesla has a huge investment in its battery making at a time when that technology is developing rapidly. Scan for what's going on over at Fisker with graphene?
Jaguar
So, comes now, Jaguar with its own new electric SUV. It is a luxurious beastie and will compete head-to-head with the Tesla Model X SUV.
The Jaguar SUV is competing against this bad boy: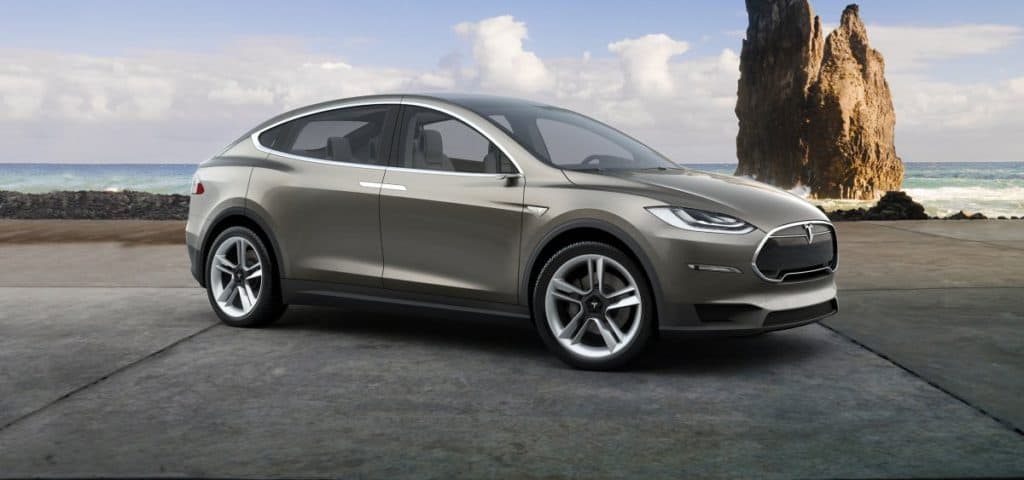 All of this brings me to this point. Tesla has been enjoying a rarefied valuation. Is it justified and is it sustainable?
NO, sayeth the Big Red Car.
 1. Tesla is a little company and yet it has a market cap larger than the largest American car companies while producing less than 100,000 units annually v the 3,000,000 + each of the big boys.
 2. Tesla is hopelessly distracted by its business and Solar City. This while they are building battery and car plants.
 3. The competition is building, witness Volvo and Jaguar. These competitors are sophisticated, luxurious, and well financed. Tesla will have to seek funds in the next year.
 4. This is going to get real interesting.
But, hey, what the Hell do I really know anyway? I'm just a Big Red Car, y'all! Good luck to all and be kind to yourself. You earned it.