Big Red Car here. Kind of a gray, warm day in the ATX. It is rounding into summer.
The Boss got back from the mountains and is back at it.
When you're on the road you see some great stuff like the wildflowers — Texas wildflowers — on the Texas highways.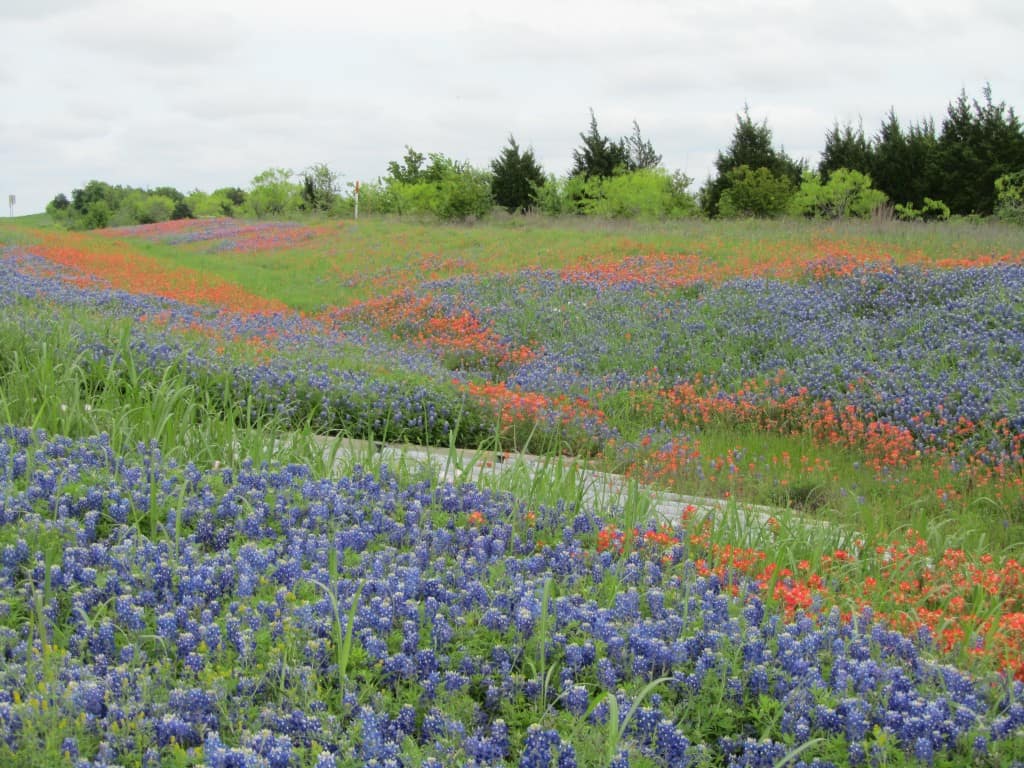 Up close, they are even more beautiful.
Take some time to enjoy the bluebonnets and the wildflowers. Next year already for the bluebonnets.
On Earth as it is in Texas!
But, hey, what the Hell do I really know anyway? I'm just a Big Red Car.