Imagine you are a woman in the market for a new set of leggings/yoga pants.
You look at the Lululemon line of products because they are a highly recognizable luxury brand, your butt looks great in them, you can wear them everywhere except church, and decide you are going to buy a pair of Align leggings/yoga pants.
You are a careful shopper, so you check prices and end up on Amazon where the price is $124.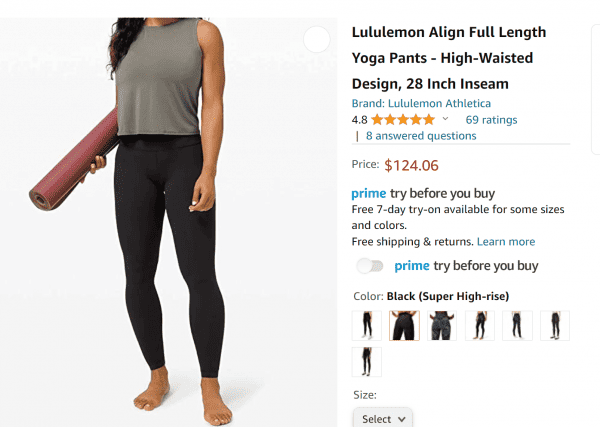 You are about to invoke One Click purchasing when your frugal husband whispers, "They look great and you will look great in anything, darling, but what about a dupe?" Continue reading →