Big Red Car here. It's a little gray in the ATX this afternoon but it's a great time for all.
The Boss' Perfect Daughter got married on Saturday. It was a grand thing!
The pictures are not yet out but there are a few leaks of My Perfect Daughter!
Proud Dad walking the Perfect Daughter, the red head, down the aisle at the Four Seasons. It had been raining like a monsoon for all of Friday and until about 5:00 AM Saturday morning. Then, the rains stopped, the clouds parted, and the sun came out. Thank you, God.
It was a decidedly Southern and Texas wedding with a very nice crew of bridesmaids and groomsmen. The Boss once had a combat engineer platoon with fewer men.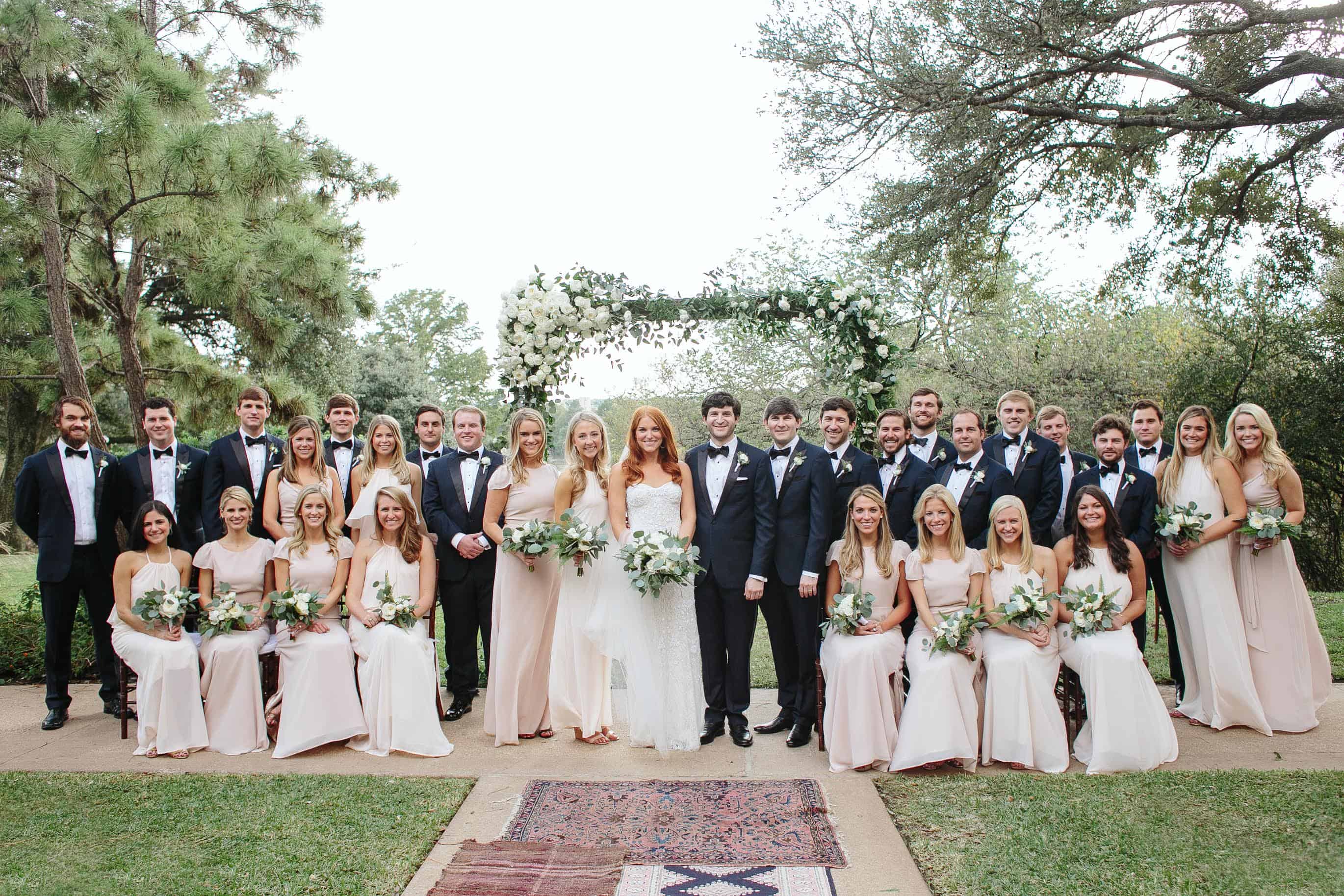 There was a lovely seated dinner under the huge live oaks on the edge of Town Lake in front of the Four Seasons. It was elegant and timeless. It was dry and the famous Austin bats flew directly overhead. It is very difficult to negotiate with the famous Austin bats — the largest colony of bats in the US. The bats cut a very good deal.
The Boss toasting Mr. and Mrs. Jason Eichholz for the first time in the history of the world.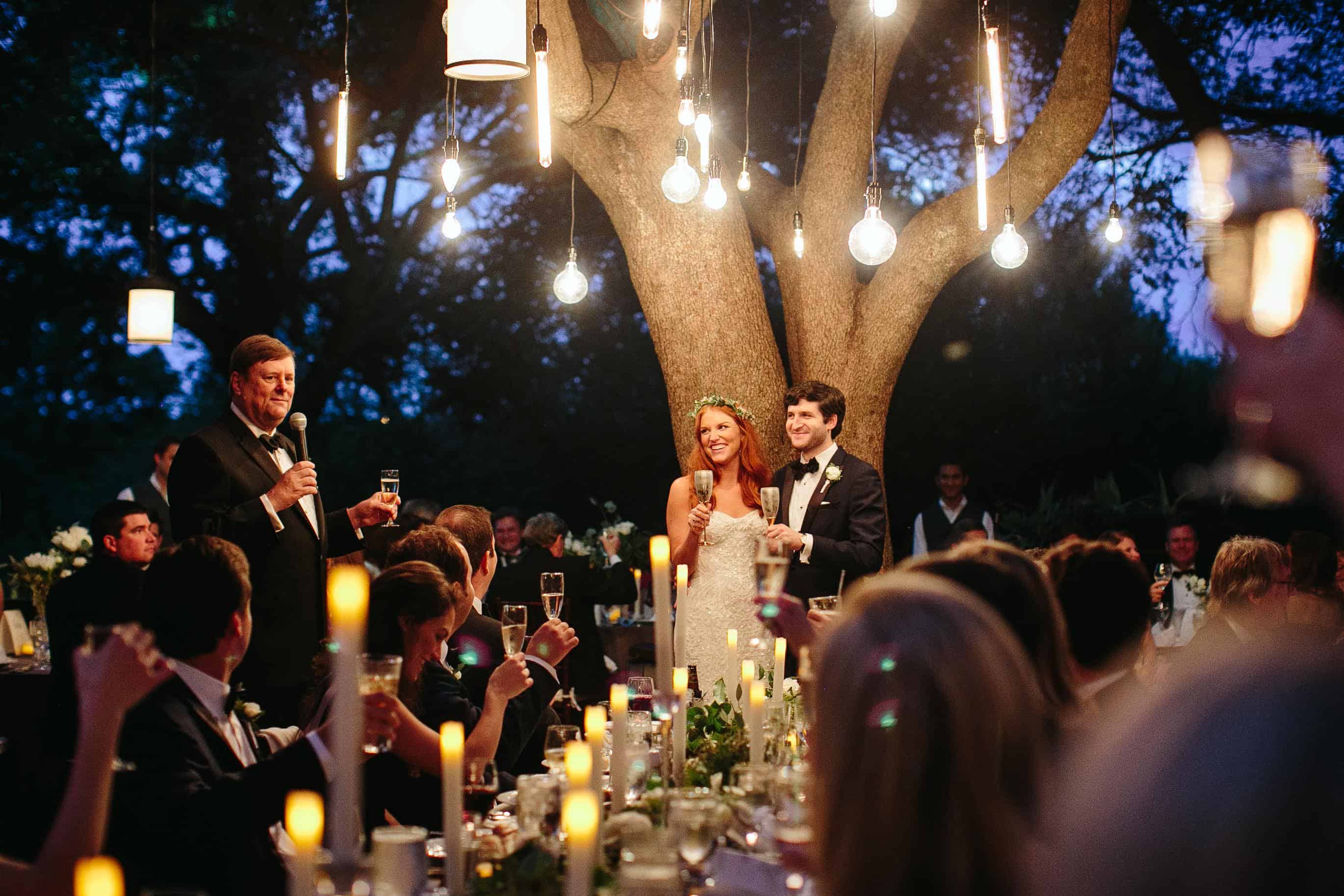 Then, there was a band from Atlanta which rocked the ATX with Motown. And, I mean they rocked it. A wonderful time was had by all. The Boss likes this young man and his family from Atlanta and Savannah. It is a great merger. If he were a stock, The Boss says he'd go all in on him.
More pics later. The pictures were taken by Stacy Sodolak of SMS Photography. Very talented woman. Thank you, Stacy. Her website is right here.
The wedding was planned by Becky Navarro of Pearl Events. Her website is right here. Thank you, Becky. Well done.
So, now The Boss is sad and lonely. No more Perfect Daughter. She's off to become The Perfect Wife!
But, hey, what the Hell do I really know anyway? I'm just a Big Red Car. Mazel tov, y'all!