Big Red Car here.  Bit of weather on Saturday.  Need some rain but — oh well.
So last week The Boss had a couple of meetings at Matt's El Rancho.  Do you know Matt's?
If you do, you will recognize this picture.  If you don't you need to get out more and get down to Matt's — the King of Mexican Food since 1353.  [Just seeing if you're paying attention, Old Sport.  Matt's has been here a long time but 1353?  Nahhh, only since 1952. Haha, Big Red Car, you crack me up.]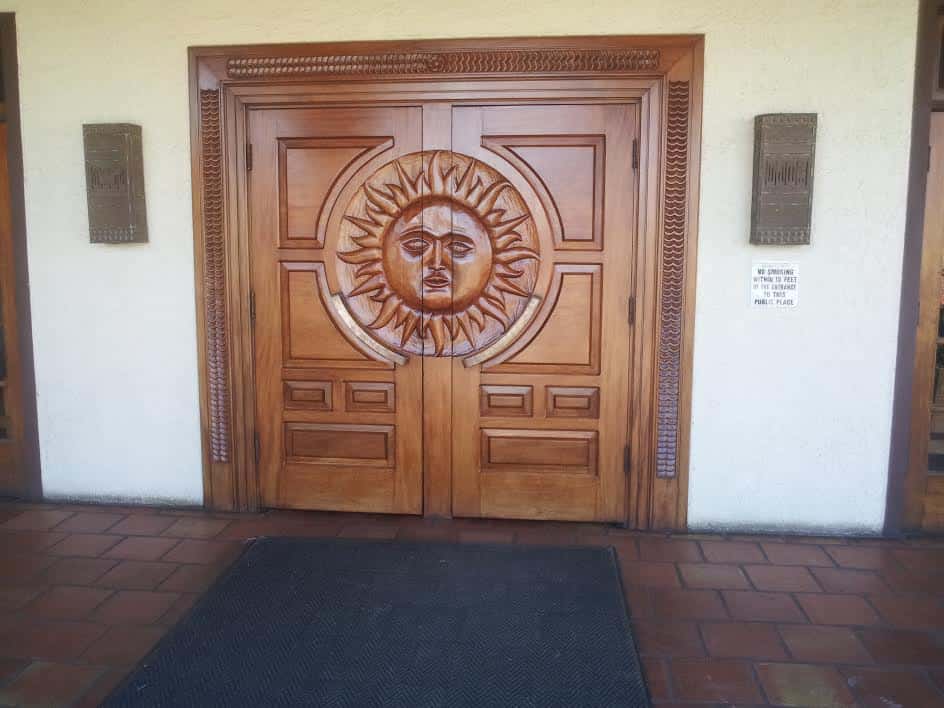 Matt's is on South Lamar, not South First Street or South Congress, South Lamar.  2613 South Lamar.
Matt's has a couple of very nice dining rooms and a bar and my personal favorite, the patio both covered and uncovered.  Many a great time has been had on that patio.
The patio at Matt's will also tell you when Spring comes.  Here is a colorful bougainville vine in full bloom indicating it is spring.  The bougainville vine is by way of Papua New Guinea but you knew that.  Right, Sport?
When you go to Matt's, get a "Bob".  You'll thank me.
But, hey, what the Hell do I really know anyway?  I'm just a Big Red Car.  Is it Spring where you live?  It is at Matt's El Rancho.