Big Red Car here.
So, The Boss is in Steamboat Springs skiing.  Snow is falling like crazy.  He sent me a couple of pictures.  Wow, that is some real snow!
Somebody is going to have a White Christmas!
Let It Snow, Let It Snow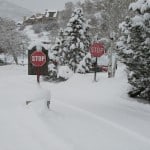 Click on the picture and take a look at how much snow they have gotten in Steamboat.  It is still snowing hard tonight — a blizzard really.  And it is going to snow until late Wednesday night.  Glad the Big Red Car is not in that cold snow.
The Big Red Car has only seen snow a handful of times here in Austin and is not really equipped to drive well in snow — too much torque in those rear tires.  I would like to leave the snow to others.
Virginia Military Institute
The Boss recently received a picture from some of his VMI classmates.  These guys are aging gracefully.  He posted the picture on Facebook and got some good laughs.
It made him reflect about their times at the Virginia Military Institute.  VMI is the state military college of the Commonwealth of Virginia.  It was founded on the exact same day that Austin was — 11 November 1839.
The VMI Corps of Cadets fought in the Civil War as a single unit and covered the school and themselves in glory when they successfully charged a Union battery at the Battle of New Market emerging victorious and wresting control of those guns from the enemy.
It is not for everyone.  The Boss often says — "It's a hard place to be but a great place to be from."  He was there in the late 1960's and the early 1970's while the Viet Nam war was still raging.  Lots of VMI grads served their country in Viet Nam and some paid the ultimate price.
The VMI Honor Code
One of the core traditions of VMI is its Honor Code.  A simple code — "A VMI man does not lie, cheat or steal or tolerate those who do."  A VMI man is honor bound to report himself or others for Honor Code transgressions.  Failing to do so is in itself also an Honor Code violation.
The Corps of Cadets operates the Honor Court wherein they elect fellow cadets to try transgressions against the Honor Code.  When a cadet is found guilty of an Honor Code violation, he is drummed out of the Corps of Cadets in an almost surreal ceremony.
In the middle of the night loud drums are played.  It is spooky in the pitch black darkness.  The Corps assembles on the edge of the balcony which is along the inside of the quadrangle — 4 stories high — until the President of the Honor marches out into the courtyard and announces:  "Cadet Third Class Jones has been found guilty of a violation of the Honor Code.  He has been expelled from the Corps and his name shall never be mentioned again."
Honor in Business
While honor is a personal trait, a company also has a reputation to build, to define and ultimately to live.  It is a reflection of the people who work there.  Once when in the real estate business in Austin, it was said about a company which The Boss was the President of:  "I would take a handshake from Littlefield Real Estate Company before a 35 page contract from a competitor."
The company had earned this reputation based upon its performance in the marketplace but that marketplace was informed by and guided by an immutable sense of honor.
Honorable dealings are good business in addition to being the right thing to do.
Is the concept of honor important to you and your business?  Tell me how.
White Christmas
Here's hoping you have a great Christmas yourself.  If you can swing it, a white Christmas!  Enjoy Bing Crosby singing an old favorite.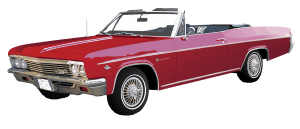 .