I am a huge fan of the core businessman Elon Musk. Not so much on him personally. Very skeptical on Tesla.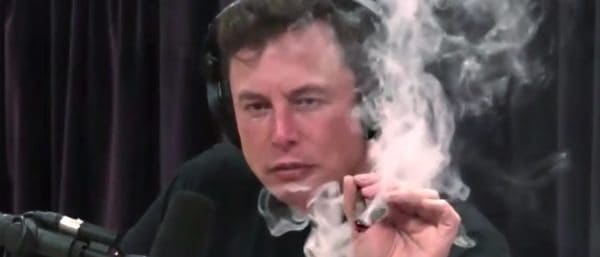 Having said that, I rise to applaud Elon Musk (I was going to call him "Elon" like he and I are pals, but we're not) for being quick on the draw as it relates to using the current uptick in Tesla stock as a means to raise additional capital in a secondary offering.
Tech companies go public through an Initial Public Offering, thereby raising money and providing their earlier investors with a public marketplace in which to sell their stock.
But, public companies can also make a "secondary offering" — sell more stock — whenever they want.
Elon Musk following his recent meteoric stock price — it went from $185.16/sh on 5-27-2019 to $801.55 a few seconds ago — decided to use the uptick to raise money. Smart move.
Yes, dear reader, Tesla has gone from less than $200 to more than $800 in just nine months.
So, what does Brother Musk do?
He files for a secondary offering of his stock to raise $2,000,000,000.
This is what I call "quick trigger capitalism" and I say, "Good on you, Elon Musk, for taking what the market gives you."
But, hey, what the Hell do I really know anyway? I'm just a Big Red Car. Happy Valentines Day. Do you want to be my Valentine? You do? OK, get us a case of 10W40 and let's go hang out.