Big Red Car here.  The Boss is out of town and the house sitter and I went to Elizabeth Street Cafe which is a Vietnamese style boulangerie in South Austin.  It is a delightful place.  You should go.
Here is the web address:  Elizabeth Street Cafe.
Take a look at the website which has great pictures.  I got these ones with the house sitter.  The website photos are better than mine but mine are authentic action photos.
Can you say profiteroles with pistachio ice cream and a pistachio eclair?  The desserts are worth the trip alone.   [Eat dessert first in uncertain times like this?]
The food is delicate and tasty.  The Boss loves the spring rolls which come with three different dipping sauces.  The Boss is skiing so the house sitter is my best pal now.  [Screw you, Boss, haha.  Down boy!]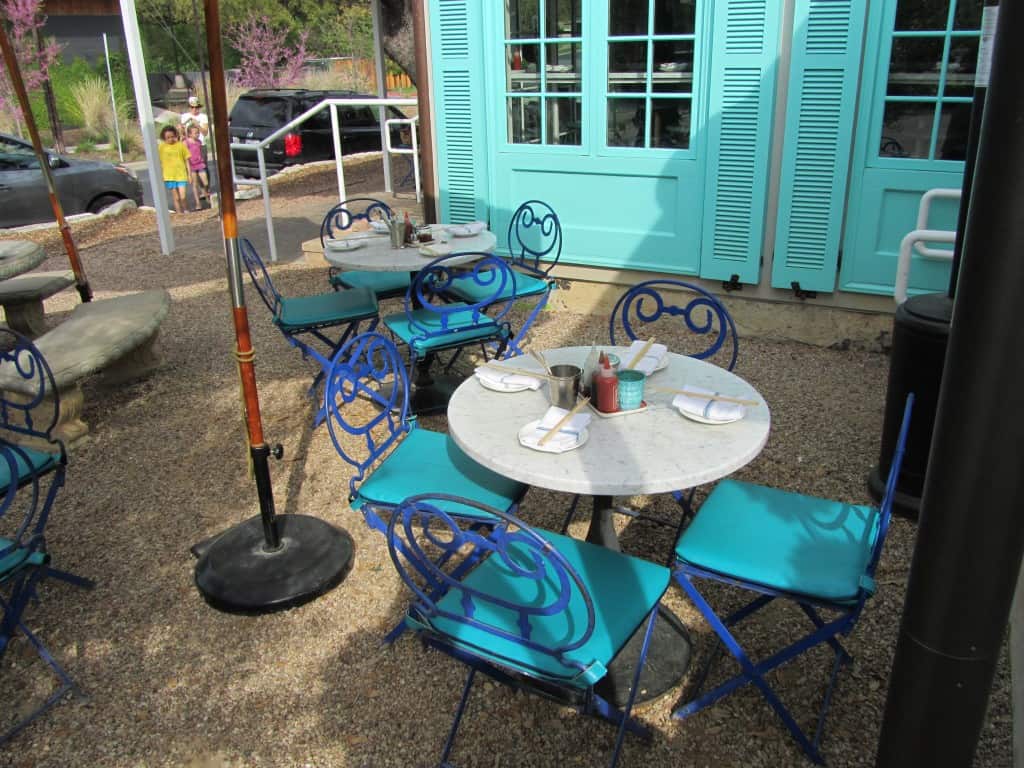 The place is cozy and fun.  The outside dining is intimate and relaxing.  This is the time for outside dining in the ATX.
The bar inside is a great place for a coffee or a drink.
What happened to those desserts, Big Red Car?
Take yourself to the Elizabeth Street Cafe and get some spring rolls and profiteroles.  You will love yourself for doing it.
But, hey, what the Hell do I really know anyway?  I'm just a Big Red Car.  Be good to yourself and don't tell The Boss where I've been hanging out with the house sitter