In the course of being a guy, even in a harshly "woke" America, there is a body of "basic guy stuff" that an American male needs to be able to do.
So, a month ago I am getting ready to take a road trip. Pre-road trip checklist includes having the tires rotated, the oil changed (Take 5 Oil Change — 25% veterans discount, located next to Chez Zee), fueling up for a pre-dawn departure, loading the beach gear, and checking the lights on the Yukon (great road trip car with 160,000 miles, Bose sound system, leather bucket seats, lots of beach gear room, meat locker air conditioning system front and back, dependable and trustworthy, knows the way from my house to the border of Texas at any point of the compass — damn good road trip car).
So, a lights check reveals a dead headlight (low beam) which propels me to O'Reilly Auto Parts right off Interstate Highway 35 next to Fiesta Market to buy two — not one — low beam replacement lights.
Guy at the counter warns me that I either need to go with the new blue-white brighter lights or the Old School amber/yellow lights. I go Old School because I hate running toward the HID lights. And, more importantly, I am Old School. Why fight it? Part of Old School is replacing both low beam headlights at the same time because an old headlight bulb is not as bright as a new one. Basic guy savvy.
I buy two and change them in the parking lot because I know how to do "basic guy stuff" like changing your headlight bulbs (I admit I did not change my own oil, but they (with the discount) do it for what I would pay to buy the damn oil alone.)
Changing the headlights requires some "basic guy savvy" which is often the intellectual underpinning of knowing how to do basic guy stuff.
While I am double checking my newly installed lights to make sure they work, up comes a black Suburban that has been fairly recently shined up though it has been killing bugs for some miles by the look of the windshield. Looks to be a recent model, but not brand new.
The door opens and out comes a Dallas guy — white shorts, cloth belt with fish on it, light blue polo, clean boat shoes with cute white socklets, $80 haircut, and Ray Bans on his head because it is right at dusk.
"Both of my headlights are out," sayeth the Dallas guy to me, as if I am the Headlight Fairy. I point him into O'Reilly Auto Parts, while saying, "They'll fix you up."
"I don't have any tools," he says.
"Your lucky day," I reply. "It doesn't take any tools to replace a headlight on a Suburban."
A minute later he returns with two bulbs and a sheepish grin. Sheepish grin, ahoy, y'all!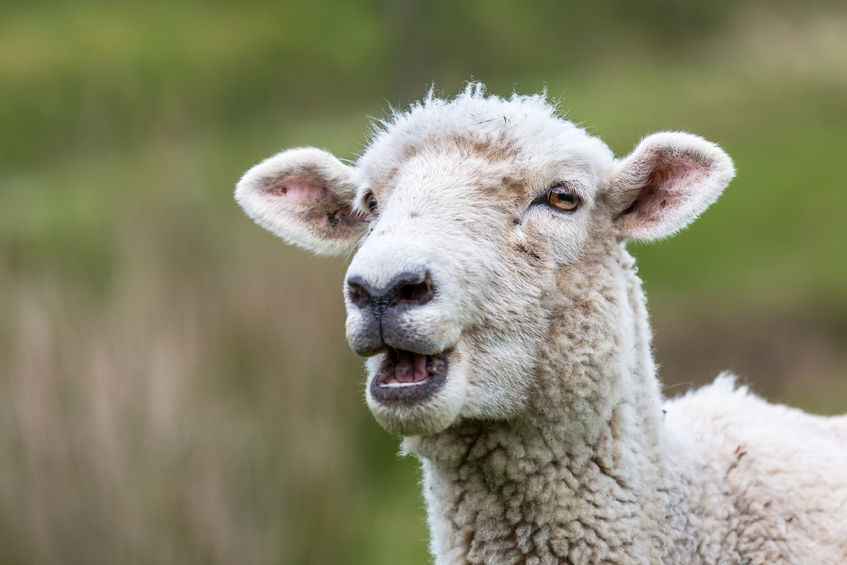 Meanwhile, his blonde, pony-tailed wife (I told  you they're from Dallas, right?) has been riding herd on three bambinos — boy, girl who look like five year old twins, and a baby in a car seat that looks to be two years old.
The baby has been pointing me out to local law enforcement saying, "Momma, a man. A man, Momma."
Momma smiles and says, "He's just learned to talk."
I get ready to leave and the Dallas guy makes the ask, "Hey,  could you help me put these in. I don't know how to do it."
Allow me to give you a bit of context — I am in my bathing suit, dirty tee shirt that once claimed it was white, 600-year old boat shoes, have been swimming which means I did not comb my hair, and have neither shaved nor been in congress with soap and water for more than a day. Hey, it is the night before road trip launch.
"Sure," sayeth I, because I recognize my sacred duty to assist other men in learning how to do basic guy stuff.
First, I wonder how anybody has been able to find a lovely wife, breed three kids, buy a Suburban, and has never changed out a headlight. I say nothing, though my thoughts are a whirl wind while my curiosity is on high beam. I wonder if he was raised by wolves who did not drive cars.
"Pop the hood," I say. He says nothing.
"Pull that lever with the hood icon on the lower left side of the driver's door wall."
Hood open and fully extended, I point to the two pins that hold on the headlight assembly on the left side of the engine compartment. I pull both of the pins and put them carefully on the bumper. Then, I wiggle the headlight assembly out of its assigned position — slowly, carefully, cause it is a very tight fit.
I then point out the low beam light bulb — different from the high beam light bulb.
"This is the one," I say. I then impart the secret sauce — you have to disconnect the light bulb and turn it a quarter turn to the left (counter clock wise) before it will come free. I do that, watching to ensure nobody is watching while I reveal THE SECRET.
I remove the bulb, hold it so the light from the O'Reilly's Auto Parts sign is behind it and confirm there is a dead filament. Bingo.
I install the new headlight bulb (which Dallas Guy has wrestled free of its plastic packaging) and insert it. I turn it a quarter turn to the right, and reconnect the wire. Approximately seven minutes have elapsed from when the hood popped open.
I tell him, "Check the light." He does, voila — the new light bulb works.
I look at him with his white shorts and decide I will do the other one for him. I shouldn't have and if he'd been wearing jeans I would not have, but he was wearing crisp — slightly road weary — white shorts and they would not be white if he leaned into that second headlight.
Five minutes later, both lights are ablaze fighting the darkness. A huddle is underway and the wife emerges — can't decide if she was the winner or the loser — and offers me a twenty dollar bill.
"For your time," she says. Note — I look one step from homeless with my garb, but I did have an SUV, though an older model. At that rate, I am only making about $80/hour though it wasn't mentally taxing and no calculus was involved. Still.
I smile.
"No thanks," I say. "Put it in church on Sunday." This is a favorite thing of mine. When I counsel with a CEO on a one-time-basis (often with the smell of burning hair coming through the Skype screen), I often ask them to put my fee in church — my effort to get more CEOs to go to church. One guy sent me a copy of his check. He was very generous.
Before the Dallas guy drives off with his hopes, dreams, blonde pony-tailed wife, twins, two year old ventriloquist, and his brightly beaming Suburban, he gives me his card.
It is dark, I cannot read it.
The next day, flying down the road on Interstate Highway 10 racing the sun to see who gets to Houston first (winner — the sun), I look at his card.
He is a venture capitalist from Dallas. His firm has an office in Austin and has recently been in negotiations with a company, the CEO of which I advise. I wait until after a decent hour for VCs to rise and call him.
We chat. He is at beach house in Rockport. The kids are slathered in sunscreen and romping in the waves under the supervision of the blonde pony tail.
Turns out he, Dallas Guy, is the guy on the deal. I talk the deal up. They do the deal a week later on the terms requested.
Is this a great country or what? 
Knowing how to do basic guy stuff can pay interesting dividends.
But, hey, what the Hell do I really know anyway? I'm just a Big Red Car. Now, do you know how to run a pressure washer?