Corporate welfare, Big Red Car? Huh?
Big Red Car here on a sunny, cold Texas day. Ahhh, winter is here at 41F at dawn, but 65F now. Winter is hard in the ATX, y'all.
So, the Interwebs are all aghast at the gargantuan incentives provided to Amazon (richest guy in the world, Jeff Bezos, at your service) by New York and Virginia to get half of the new HQ2.
The gainsayers and the naysayers are in full throated-uproar, but nobody is really keeping score on these things, are they?
Let's go back and explore a recent deal — the Tesla SolarCity Buffalo, New York incentivized transaction.
Solar City deal
Back in June of 2016, Tesla announced that it was buying SolarCity in a transaction valued at $2.6B (all Tesla stock plus the assumption of $3B of debt).
[Note: Two never-profitable public companies get in bed together. What could possibly go wrong?]
Immediately, there were detractors who characterized it as a "bailout" of one Elon Musk sponsored deal by another Elon Musk deal.
Fair characterization since Elon Musk is the largest shareholder of both public companies? A few interlocking directorships?
SolarCity was drowning in $3B in debt and burning through its cash at an alarming rate. Sufficiently troubling that SolarCity's stock price was down by 50% since the beginning of that year (2016).
Musk categorized it as some magical integration — vertical integration — of the solar needs of your roof and car. You can see the connection, right?
Of course, the equally magical PowerWall was part of the intellectual glue which cemented the deal.
Would you be surprised to learn that the combined enterprise came up waaaaaaaaaaaaay short on its Q4-2016 merger guidance? No, you wouldn't.
[As we speak today, there is a pesky lawsuit which alleges that Musk and the Board violated their fiduciary obligation to the shareholders of Tesla and that the deal was only favorable to Musk and a handful of Tesla board members. Haters gotta hate.]
SolarCity and the solar roof
One of the big wins was the SolarCity solar roof product that was supposed to take your pedestrian and mundane, lazy roof and turn it into a powerplant.
Sure, it would cost a big multiple of what a "normal" roof would cost, but it would pay for itself by setting you up in the power generation business as a side hustle.
At the time, they were supposedly overwhelmed with orders.
Since then, that overwhelming order book has produced TWELVE new roofs.
In places where a new roof might cost $20,000, your new sexy-as-hell SolarCity solar roof would cost $100,000, but look at the cool factor.
By way of background here is a Fast Company article on Solar City. Get a bit of salt and then read it. Solar City <<< link
The Buffalo factory
Musk and Tesla are skilled in getting others to fund their dreams. Genuine admiration from your Big Red Car, y'all.
In this case, SolarCity got the rubes in Buffalo, New York, to spring for $750,000,000 for plant and equipment in return for jobs, jobs, jobs.
Originally to be open in 2016, the plant was delayed until 2017.
One thing you can count on from Tesla, Musk has difficulty in getting production up and running it to hit real numbers.
The new plant is producing conventional solar panels and selling them into the market, but it was the sexy solar roof that was supposed to be the game changer.
Like Tesla, SolarCity has a tough time getting its facts straight. While they claim hundreds of solar roofs in the pipeline, they only have TWELVE actually installed. TWELVE.
The Deal
So, Tesla got the $750MM, built the plants after some reasonable delays, and went to work.
Tesla had to create 1,460 jobs in Buffalo within two years and 5,000 jobs to New York within ten years.
There is a $41.6MM per year penalty if Tesla fails to deliver the results. [Hey, wait, isn't that a very reasonable cost for $750MM? Cheap capital?]
The deal — the RiverBend Agreement — has been modified ten times since inception.
One of the big changes was the elimination of Tesla's requirement to create a matching set of 1,460 jobs at suppliers and service providers in the Buffalo Niagara region. Everybody decided it would be hard to quantify this number and burdensome on Tesla's supply chain — concerns which failed to bubble to the surface before the $750MM in assistance was spent.
One other small indicator of success — SolarCity deployed 522 megawatts of solar generating capacity, slightly more than half of the 1,000 megawatt capacity of the Buffalo factory. Not good.
Panasonic is operating the RiverBend plant in conjunction with Tesla. Panasonic jobs count against the Tesla jobs requirement.
Meanwhile, Tesla is reducing its workforce and has eliminated a dozen solar energy installation facilities.
Tesla mumbles that the economy is changing, the ownership has changed, the Federal tax changes changed, tariffs have changed — none of which is Tesla's problem. Boo hoo!
Bottom line it, Big Red Car
Simple — be careful about deals, incentive deals that have big up front costs and vapor benefits thereafter. [Talking to you, Long Island City, Virginia, and Amazon.] You be the judge.
But, hey, what the Hell do I really know anyway? I'm just a Big Red Car, y'all.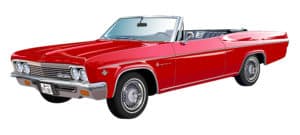 As we go to press, Tesla announces 25% price reduction on SolarRoof.