Going to be a great day here in the ATX. Why not? It's Texas and Texas has a lot of very interesting places.
One of them is Balmorhea Springs. It is, technically, a cienega which is a spring located at the foot of a mountain. A cienege is often a wetlands. In this instance, it (an underlying 22-28 million gallons per day spring) was converted into a pool. There is still a cienega from another set of springs. Cinenega — new word for y'all?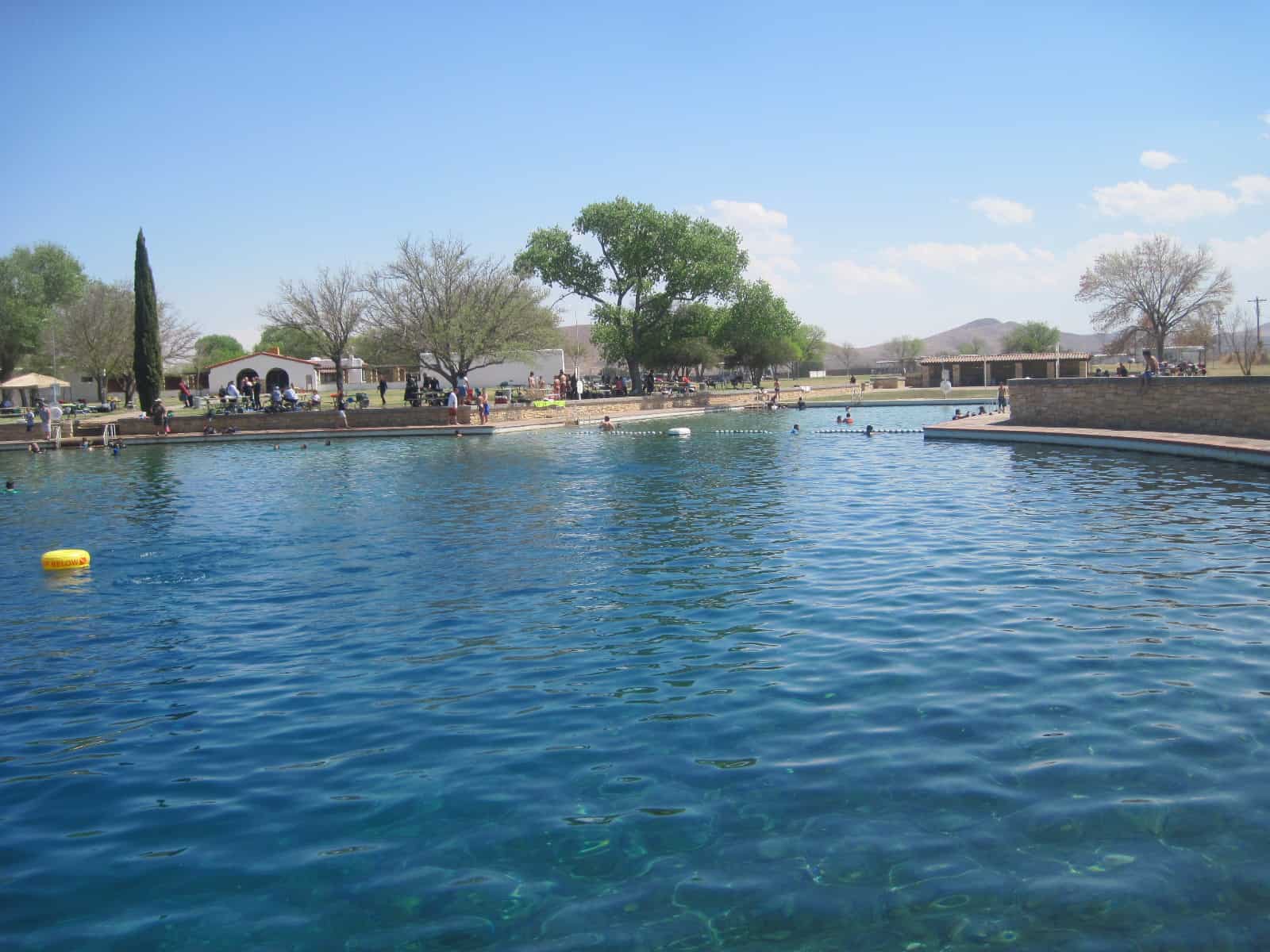 It is a great place to visit and it is a great place to cool off as the water is a constant 72F even in the summertime.
Balmorhea Springs, a swimming hole
The pool is almost two acres and impounds more than 3,500,000 million galls of freshwater, a precious commodity in West Texas. The springs flows 22-28 million gallons per day. [You already said that, Big Red Car. Oh, shut up, I want to reinforce that fact. Sheesh!]
The pool was built in the Great Depression by the Civilian Conservation Corps which was a great program. It took five years and provided a lot of good jobs. This was one of FDR's best ideas to put Americans to work.
This is what "shovel ready" jobs used to look like in bad times. This picture shows a lot of people with their hands in their own pockets and a lot of men disturbed from their work. It is how we used to operate when we were smart and didn't just hand people money to be unemployed. I miss being smart. Can we get smart again?
They had to build a wall to impound the water. That was smart also. I want the United States to be smart again. Please.
There is also a hotel, San Solomon Springs Courts, which was built by the same Civilian Conservation Corps. You can even camp of park your RV.
Because of its thirty foot depth, it is a great place for diving and diving instruction. Go learn how to dive.
It is a Texas State Park totaling forty-six acres which opened in 1968. The name of the springs is, actually, Solomon Springs, and it is located in Reeves County. The nearby town is Balmorhea, hence the name of the pool. [Let's get the names right, Big Red Car.]
And, there you have it.
But, hey, what the Hell do I really know anyway? I'm just a Big Red Car but I've road tripped to Balmorhea Springs and so should you. Be kind to yourself. You deserve it.