Blue Apron — APRN NYSE — is a meal recipe/delivery company (OK, meal-kit delivery is the right buzz word, shoot me) that went public back in 2017. It was once upon a time a Unicorn. Here is what the stock has done since coming out at $10/share in July 2017 and thereby earning it a title as a $2B Unicorn. Bravo! Oh, wait. Belay that bravo, please.
As you can also see, things have not gone so well since then. Most recently the last founder has shed the CEO role as the company brought in a new CEO, Linda Findley Kozlowski, the former COO of Etsy. [All of the founders have flown the coop now.]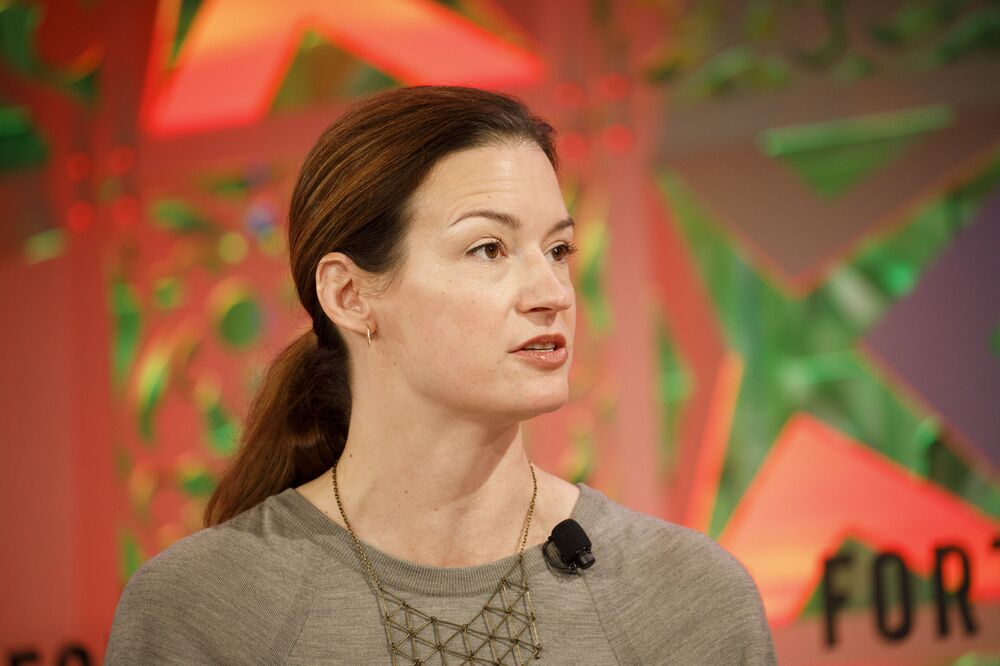 LFK left Etsy when they eliminated her position. She had been with them for three years. Folks fancy her an expert in eCommerce and consumer-focused business. She was also the COO of Evernote and the Director of Global Marketing and Customer Experience at Alibaba Group Holding, Ltd. Player, to be sure. Tough hill to climb.
Blue Apron, the company
Blue Apron — the pioneer in the space argue some — will deliver to you a recipe and the food in the right proportions to cook it (the meal kit, y'all). In addition, Blue Apron Wine will sell you a beautifully paired wine.
The company is HQed in New York City and employs more than 2,000 persons.
In the last three years, the customer count has looked like this:
 1. 2018, 557,000 customers
 2. 2017, 746,000 customers
 3. 2016, 1,000,000 + customers
The company lost more than $100MM in 2018, so the trend is not the friend of Blue Apron.
Competition
There is nothing inherently "moat-ish" about a meal kit delivery company even if you can get a bottle of wine from them.
People like Whole Foods/Amazon, HelloFRESH, Home Chef, Sun Basket, Freshly, Green Chef, diettogo, DINNERLY, EveryPlate, Gobble and Martha Stewart's martha & MARLEY SPOON — whew that's a lot of competitors — are in the space.
This does not include pure delivery operations. You can "kit" your own meal and have it delivered by a grocery delivery company.
Some of these folks are very well financed. Have enormous physical presence — talking to you, WF/A.  It goes without saying that one has to watch for the shadow of Whole Foods/Amazon and that others like HelloFRESH (German company), already more than 3-4X the size of Blue Apron.
Down round
Going back to 29 June 2017, the company raised $300MM in an IPO that saw it come out at $10/share, jump to $11, and slowly decline since then. [Note: The IPO was two weeks after the Whole Foods – Amazon acquisition. Timing was bad.]
The road show sticker was $15-17/share and the final price was $10. That tells you something, no?
When they were touting their offering on the road show, the buzz was they were the first mover and had a huge advantage.
At the same time, it was reported that their last venture round (Series D — Fidelity, Bessemer, First Round Capital) was priced at $13.33/share making the IPO a down round as it relates to share price.
Any good news, Big Red Car?
Yes, actually, there is. Walmart's Jet.com and Blue Apron got into bed to be able to sell meal kits directly from the Jet platform. That's good news, right?
Jet sees this evolving in such a manner that a Jet delivery of Blue Apron sticks it right in your refrigerator. That might work.
You go to work, order a nice Blue Apron, you come home — voila! It's in the fridge. Convenient.
Bottom line it, Big Red Car
The other day there was a lot of smoke in the air about the tech IPO market heating up in CY 2019 with Lyft coming to market.
That got me thinking about the basics of tech IPOs with NO EARNINGS being flogged around the public markets.
This deal — Blue Apron — seems to be filled to overflowing with alarm signals — huge losses, declining customers, high costs to acquire customers, compressed margins, huge competition, maybe a very tough marketplace (12% of Americans are using meal kit delivery AND home delivery of groceries), and weak execution.
When you see the entire cadre of founders shown the door, you have to wonder.
The stock market rewarded the change of CEO with a 20% pop in the APRN stock price, but we are in penny stock territory.
So, not every Unicorn goes on to live happily ever after.
But, hey, what the Hell do I really know anyway? I'm just a Big Red Car. Be good to an enemy, it will drive them crazy. AOC call President Trump and invite him out to lunch at McDonald's? I'll buy.