As you know I am enamored with Dollar General — America's neighborhood store. I wrote about them about nine months ago when their stock was at $107.84/share.
Now, it is at $127.10 and they have announced an additional 900 stores to be opened in the 44 states in which they operate. This is an example of simple execution. Nothing more.
Simple plan. Steady execution. Recognition and reward from Wall Street.
Dollar General's chart looks excellent and it is likely to continue to grow in the same direction. Bravo!
In a world in a lustful relationship with high tech, this is a remarkably refreshing company that just keeps delivering shareholder value the old fashioned way. Look at this freakin' chart.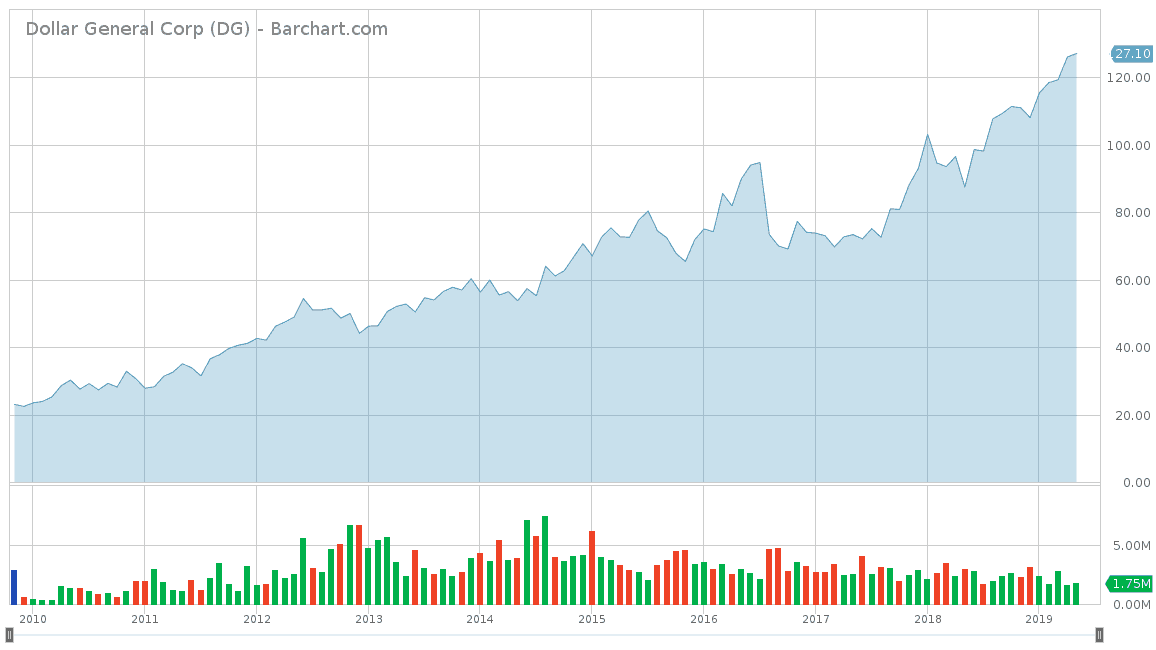 Hello, America!
But, hey, what the Hell do I really know anyway? I'm just a Big Red Car.